Vanilla Coast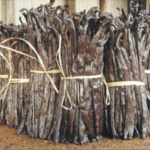 7 days in the heart of the SAVA region
Madagascar has countless beautiful landscapes and regions. If you are traveling to the Red Island for the first time, it will therefore be difficult for you to find exactly the right tour for your needs. After all, especially beginners often do not want to overexert themselves too much and take all sorts of adventures also still a little relaxation in their Madagascar vacation experience. The tour presented below is aimed precisely at these travelers. About a Period of seven days it goes through the wonderful and fascinating landscape of Madagascar's Vanilla Coast, which lives up to its name in every respect. We have designed this tour so that it entirely without strenuous walks and thus also for Madagascar beginners with limited physical fitness has all sorts to offer. Enjoy the beautiful excursions in the countryside so at a more leisurely pace. If you additionally enjoy the tour in different ways Adapt to your individual needs you are welcome to do so. We will be happy to do this customization for you - you just need to contact us in time.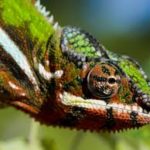 Detailed information about the tour: 7 days Vanilla Coast
At the beginning we have already explained that this tour to the Vanilla coast of Madagascar is also suitable for physically less trained people. There are numerous opportunities to explore this enchanting region even without strenuous and lengthy walks. This pairs Adventure and relaxation with each other in a particularly harmonious way. So that these Journey through Madagascar However, for you can really become a dreamlike experience, you should never put off planning this trip. There are many different factors that can throw a spanner in the works of an inadequately planned trip to the island. In this regard, first and foremost would be the partial somewhat unsteady weather on the east coast to name. Also Malagasy holidays or the like can lead to incidents during an insufficiently planned trip through Madagascar. However, all this can be avoided with a good and solid planning to a minimum. This is precisely why we offer to Trip to Madagascar to plan with us - so you benefit from our wealth of experience.
Day 1: Travel start in Antalaha or Sambava
On the first day of your trip you will start either in Antalaha or in Sambava - depending on where you are coming from and how it is best for you to get there. It then goes by car directly to the Le Domaine d'Ambohimanitra. There you can visit one of the diverse and extremely interesting plantations. A little later then invites the beautiful Ampandrozonana beach near Sambava to relax and unwind. Towards evening you will return back to Sambava. For the overnight stay are either the Hotel Orchidea Beach or the Soaland Apartments where you will also enjoy your dinner.
Day 2: Going to Andapa
Today you have the morning first at your free disposal. You can explore the streets of Sambava, take a dip or just relax a bit before heading up into the mountains by car Direction Andapa goes. There you will spend the night in the Soaland Chalêtwhere you will also have your dinner.
Day 3: Exploration around Andapa
Already early in the morning after a small breakfast we leave for Matsobe around six o'clock in the morning. There is not only lunch planned for today, but also a Hike through the private reserve of Antenetiambo. The owners of the reserve take a lot of time to show you around and tell you many exciting and interesting information about the fascinating landscape on the east coast of Madagascar. You will then return to Andapa, where dinner will take you to the Soaland Chalêt expected.
Day 4: Further exploration of the surroundings of Andapa
Also today your journey starts after breakfast. It goes first to the Beradaka plantation. Here, too, a very interesting guided tour of the plantation awaits you. Afterwards you will also have a very tasty lunch. After that it goes continue to nearby waterfalls, which will surely enchant you with its idyllic view. Afterwards your driver will take you back to the Soaland Chalêt to Andapa, where you will have dinner and then start your night's rest.
Day 5: A boat trip and the return to Sambava
With a fascinating boat tour on a Madagascan pirogue something very special is in store for you today. First, however, you will have a hearty breakfast and then set off by car Direction coast back to Sambava. There you will pay an extensive visit to a coconut plantation near the city. Numerous coconut palms grow here on more than 5,000 hectares, making the Soavoanio plantation one of the largest in the world. After the extensive tour it goes continue to the village of Nosiarina. There you board the pirogue and start into a extraordinary boat trip on the Bemarivo river. At the end of the boat trip your car is already waiting to take you to Sambava. There you will spend the night again in the Hotel Orchidea Beach or in the Soaland Appatermentswhere you will also have your dinner.
Day 6: Exploring in and around Sambava
On the penultimate day of your Journey through Madagascar you will have plenty of time to explore the area around Sambava, but also the city itself. Optionally we can offer you a Visit of the lake of Antahomaro recommend. There live the crocodiles and marine animals in a very rare combination. Alternatively, of course, you can visit the city or, depending on the season, a visit vanilla processing plant. Afterwards you will spend the night again at the Orchidea Beach Hotel or at the Soaland Apartments, where you will also be spoiled with a dinner.
Day 7: Departure from Sambava
Today your Journey through Madagascar to the end, unless you have booked or planned a connecting tour. Therefore, following your breakfast and check out from the hotel you will be Accompanied to the airport.
Facts and figures about the tour
This tour can be done in many different options be adapted to your wishes. For example, you can cancel the visit to a plantation and replace it with a day stay on a beach. As the tour was presented above, you can take a look at the prices in the table below. At individual adaptations of course the cost of the trip will change as well. If you are also interested in expanding this tour a little more, we would be very happy to hear from you so that we can start directly into the planning phase.
| | |
| --- | --- |
| Vanilla Coast - 7 days | Price per person |
| 2 to 3 guests | Tariff on demand |
| 4 to 5 guests | Tariff on demand |
| 6 - 7 guests | Tariff on demand |
| 8 - 9 guests | Tariff on demand |
| 10 guests and more | Tariff on demand |
Included in the price:
Accompaniment by a German speaking tour guide
Logistics by our team
Four-wheel drive car or mini bus including driver and fuel
all specified overnight stays
Half board with breakfast and dinner
Not included:
Lunch and drinks
Local guides
Flights
optional leisure activities
Tips
personal expenses