Tour suggestion Northern East Coast: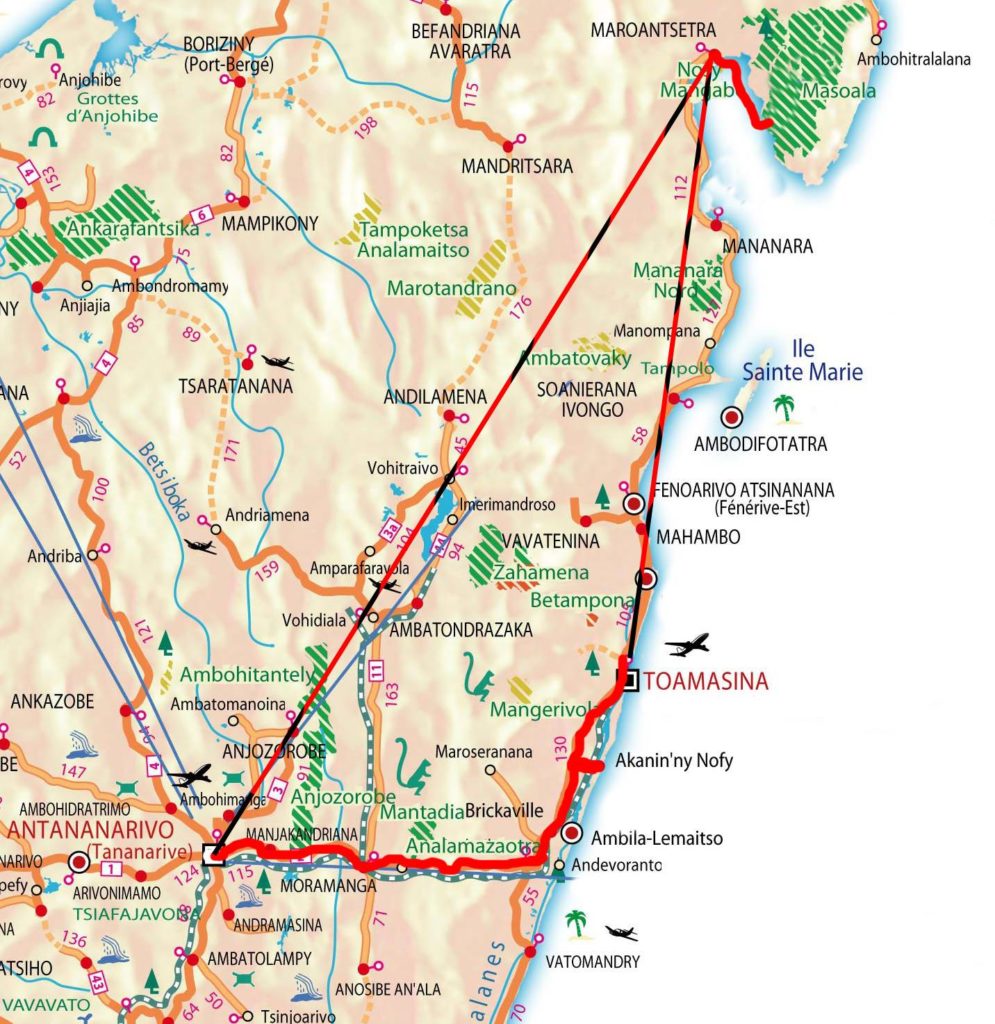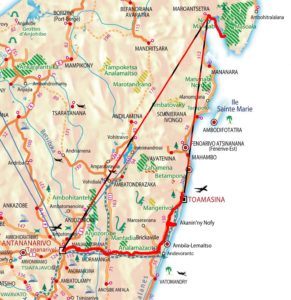 From Andasibe we go via Toamasina to Maroantsetra
The east of Madagascar awaits you with numerous tourist highlights and offers you hardly countable possibilities to improve your Madagascar vacation to spend with exciting adventures or relaxing experiences. For those who can only branch off a few free days for a short tour to the east of the island, we recommend the Route from Andasibe via Toamasina to Maroantsetra. For those who can, on the other hand, also plan a little more time, there are numerous options on this route still a few separate excursions, for example after Sainte Marie, the famous pirate island, to undertake.
With the following suggestions for your tour we would like to show you some of the various possibilities that are offered to you on this route. If you wish, based on these explanations and suggestions, we can offer you a Put together a small travel package. So you can be sure that for your Journey through Madagascar all arrangements and preparations have been made and that you do not have to expect any nasty surprises.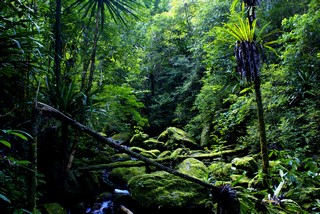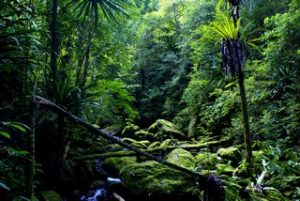 The tour starts in Andasibe
Your possible Tour to Maroantsetra can start, for example, in Andasibe, where you should first definitely take a trip to the Andasibe National Park. This park is more than 150 square kilometers in size and is home to a particularly rich flora and fauna. In the Andasibe National Park you can observe lemurs and colorful birds as well as countless insects, flowering plants and reptiles. Once you have explored the national park extensively, we recommend you to continue your journey to Toamasina via Brickaville. Toamasina is probably the most important port city of Madagascar and has about 200,000 inhabitants. There you can either wander through the alleys of the city, visit the harbor, be driven around by rickshaw or take a rental bike to one of the nearby beaches.
In addition, it also offers a Ride on the nearby Canal des Pangalanes a very popular and important waterway in Madagascar. Toamasina is also the ideal starting point for excursions to Sainte Marie or Foulpointe. For this you only have to travel a little further north. For the Translate to Sainte Marie we recommend the plane from Tamatave. Although there is also the possibility of Soanierana-Ivongo with the cheap ferry to cross, because the sea is particularly unpredictable at this point, there have been accidents here in the past.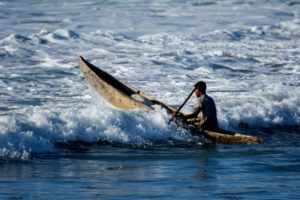 It goes on to Maroantsetra
Maroantsetra is situated on the Madagascan Masoala Peninsula and is quite difficult to reach by land. Accordingly, we also recommend the plane from Tamatave in this context. Road connections can be used as an alternative, but the conditions are sometimes more bad than good. Who prefers the land way, should accordingly sufficient much time in the luggage have. Maroantsetra is a small town in Antongil Bay and has quite an isolated location. Not many tourists come here, which is a special attraction factor. The Masoala National Park is located in the immediate vicinity and gives an impression into the nature of the original Primary forests on the island Madagascar. Also over to the island of Nosy Mangabe it is only a small stone's throw. If you can spare a little more time and are in the mood for some great beaches and bays, a little further north begins the so-called Vanilla Coastwhich lives up to its name. For physically fit travelers should be the mastering of the Masoala Treckswhich leads over a length of about one hundred kilometers across the Masoala Peninsula, will be a real highlight. Depending on the physical condition are for this around four days to be scheduled.
If you need more Information about the cities and stations on this possible itinerary, we would be happy to hear from you. The same is true if you have already decided on a specific tour and would like to with our help would like to implement. We are always at your disposal for contact.