National parks in Madagascar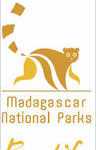 Fascinating habitats
As an island that split off from the mainland several million years ago and has since spent time in the greatest possible isolation, Madagascar was given the opportunity in the course of its development to become a unique spectrum of living beings produce. Numerous species exist worldwide only on Madagascar and find only here the ideal living conditions to grow and reproduce. That is exactly why at least 80% of animal and plant species endemic to Madagascar.. The numerous lemurs like the calico, the varis or the makis are excellent examples of endemic species on Madagascar. These lemurs have their natural habitat only on the island and are found in the wild nowhere else on earth. In terms of flora, Madagascar is even more exceptional, with a good 90% of the species found on the island being endemic. But nature on Madagascar is extremely threatened by various factors. Especially since the Human intervention in the local ecosystem has changed the landscape and climate, and thus inevitably the living conditions for plants and animals on Madagascar. Numerous animal species have already become extinct because they were hunted and killed by humans. Other animals, on the other hand, hardly find the food they need to survive due to the changed environmental conditions. Also various plants, such as the so-called precious woods are severely threatened on Madagascar - again and again the woods are illegally felled in order to export them afterwards and make money.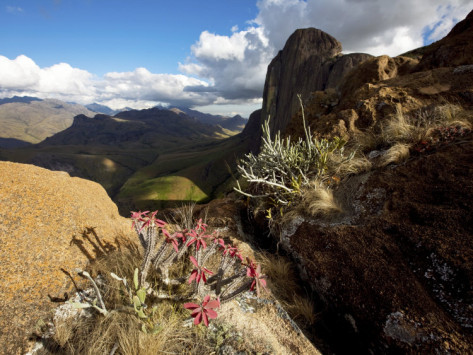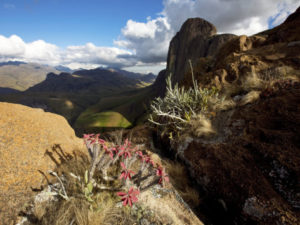 Madagascar must create the right conditions
Madagascar is an exceedingly poor country and many of the people living here have to survive on less than a dollar a day. That is why the Exploitation of natural resources Many people simply do not know how to help themselves and pay little or no attention to the needs of nature in their struggle for survival. For this very reason, Madagascar's politicians would be responsible for initiating the appropriate steps and nature conservation measures. Unfortunately, the island's politics has to struggle with various internal problems - corruption, fraud and venality have accompanied Madagascan politics for many years. The official nature conservation programs have so far been insufficient to unique bio-diversity on the island to the appropriate extent. Therefore, today it is mainly various organizations with a private or scientific background that are concerned with the unique nature on Madagascar and take care of their preservation.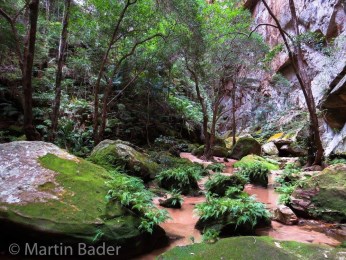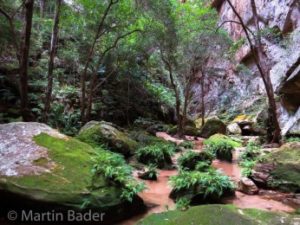 National parks in Madagascar - diversity without borders
Madagascar currently has more than 40 different official national parks, which can be found, among other things, in classic national parks, integral protected areas and nature reserves subdivide. Some marine protected areas also fall into the category. In addition, there are numerous private parks run by people or organizations dedicated to the protection of the marine environment. Conservation in Madagascar have dedicated themselves to. Each individual national park on Madagascar provides a home for numerous plants and animals. The individual protection measures also focus on different areas: On the one hand, it is about keeping poachers and other criminal energies away. On the other hand, however Breeding programs or reforestation programs. supported. In addition, the activities of many organizations also seek to educate the population living in the respective protected areas. Numerous indigenous tribes on Madagascar have adopted various mechanisms over the last centuries to use the resources of nature to their best advantage - unfortunately, not all of these mechanisms are chosen in such a way that nature escapes without damage. In the following menu items, we will acquaint you with all the Information about the different national parks, integral reserves, private parks and special reserves in Madagascar. inform. For your Madagascar vacation we can highly recommend a visit to some of these parks. There you will be confronted with the unique nature of this island in an extraordinary way and have the opportunity to gain experiences that you will not encounter in any other place in this world. In addition, through your entrance fees, for example, you will be making a active and enormously important contribution to environmental protection on Madagascar and accordingly contribute to the fact that this fascinating and unique ecosystem with all its treasures and surprises is preserved.