We are the Madagascar Insiders
Madagascar professional individual
Your vacation in Madagascar. We will accompany you in the planning of your trip and take care of you from arrival to departure from Madagascar Ivato Airport in Antananarivo.
We are the Madagascar Vacation Insiders
Madagascar professional individual
Your vacation in Madagascar. We will accompany you in the planning of your trip and take care of you from arrival to departure from Madagascar Ivato Airport in Antananarivo.
Contact us and book the tour of your dreams
By sending my request, I agree that my data may be stored and used for the purpose of transmitting offers and other communication in this regard. (Note data protection)
Experience with us the magic of Madagascar
Fascinating animal species that exist nowhere else in the world, breathtaking landscapes, a colorful and intoxicating culture, people who are characterized by warmth and joie de vivre - you will find all this on your trip to Madagascar, the so-called Red Island in the Indian Ocean.
German speaking organization for your Vacation in Madagascar
We offer a German-speaking organization for your vacation in Madagascar, directly tailored to your individual needs and according to German quality terms. We accompany you in your vacation Madagascar travel planning and take care of you from arrival to departure from Ivato Airport in Antananarivo. You will benefit from many advantages that make our work unique. We know the country, because we live here.
Please send me current information about
The advantages of our individual tour guide
Great people.
Fascinating tours
Incredible country
What our customers say about us
"It was a super great experience! Klaus is in the trip planning to all our wishes and had everything planned through the best. Also Lax the guide Klaus had organized for us for the trip was great. We have seen and experienced an insane amount and had a wonderful and unforgettable time in Madagascar. Thank you!"
SABRINA & THOMAS
What you must know about Madagascar
Madagascar is a country that still seems to be completely unknown in many parts of this world. However, it is actually the fourth largest island on earth and many different characteristics make Madagascar an amazing place full of wonders.
Fascination of the country:
A thousand reasons for a vacation
Madagascar is a Island off the coast of Africa and is considered the second largest island state in the world. Almost 23 million people live on an area of more than 587,000 square kilometers, which is a particularly rich history and culture share. As a former French colony, much of Madagascar is French spoken, the English language is still quite little used. Another language on Madagascar is Malagasy, an indigenous language spoken by all Malagasy. The island of Madagascar has already completely split off from the mainland more than 90 million years ago and is therefore also called the older island, which has an exceptional and unique animal and plant worlds accommodated. Due to the separation from the mainland Flora and fauna in Madagascar developed quite individually and without external influences. In the meantime, the rainforests on Madagascar have declined considerably, but numerous national parks and game reserves allow a glimpse into the impressive world of this unique ecosystem. But not only Animal and plant lovers get their money's worth in Madagascar. Larger cities like AntananarivoToamasina, Antsirabe or even the smaller villages offer a lot of opportunities for culturally interested plenty of experiences that you probably won't encounter anywhere else in the world than on a vacation in Madagascar.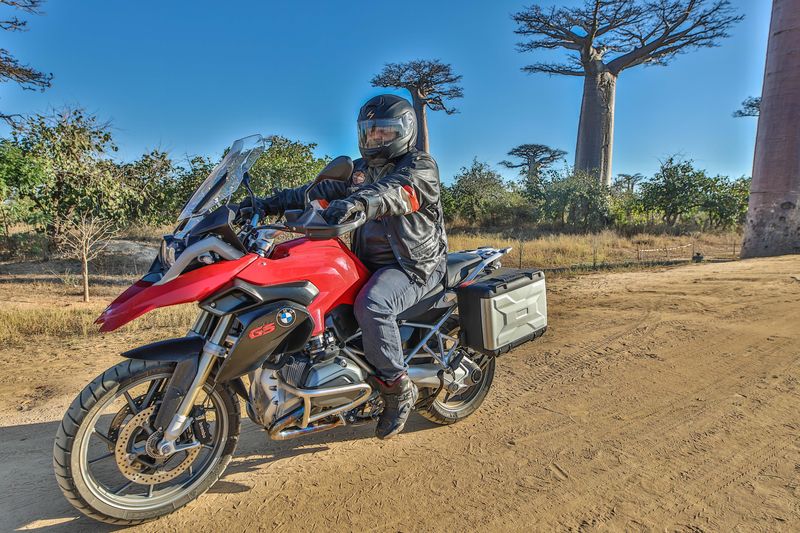 Madagascar vacation:
We inform not only on site
Our fascination for the island of Madagascar is not limited to researching and planning your vacation time on site. We would like you already provide you in advance with all the important information about your next vacation in Madagascar. Therefore, our website has versatile inspirations from the most diverse areas. Learn everything about possible theme trips and discover the diversity of Madagascar even before you start your journey. We see ourselves as Integrated contact personsthat will not leave you alone with your travel planning at any time. Learn with us everything about important ports of call on the island, learn the best time to travel for Madagascar and learn how to make a Car rental in Madagascar and what you should absolutely pay attention to in road traffic. Trust in our Inside information, because our knowledge has been accumulated during our years of stay on the island and was not simply researched in mediocre guidebooks. We living and working in Madagascar and would like to pass on our know-how to you, so that you learn to love the island off the coast of Africa as much as we do. Therefore, be sure to also browse through our blog and discover numerous inspirations for your next or for your first trip to Madagascar. Do not hesitate to contact us directly. We would be pleased to assist you with your personal dream trip may support. Our thematically arranged tours, our firmly planned and completely organized trips as well as our Individual travel are already waiting for you. Contact us directly and experience Madagascar the way it really suits you.