From Manakara we go to Ranomafana: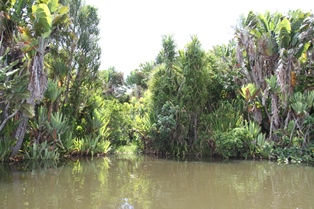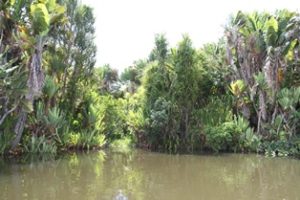 From the coast to the jungle
Regardless of whether you traveled to Manakara by train or other means - the small coastal towns will immediately welcome you with all its charm. When a train arrives in the city, it feels like the whole city is immediately on the move and in an uproar and goes to the station to welcome the newcomers. When
You the classic tour from the north of Madagascar to the south However, Manakara is by no means the last point on your route. Rather, Manakara is a stopover that will delight you with numerous adventures and experiences. We recommend for Manakara best At least one full daybut better to plan several, because even though this coastal town is not exactly huge, it has all kinds of attractions in the immediate vicinity. Afterwards we recommend the continuation of the journey to Ranomafana, where you will already meet the famous mountain cloud forest with all its extraordinary and spectacular creatures awaits you. This section of your Journey through Madagascar should be particularly exciting for most people. For this very reason, it requires a comprehensive and structured planningwhich you can only carry out from Europe to a limited extent. We are therefore happy to help you and spoil you in the following not only with many inspirations for this section of the route, but also help you in the planning and implementation of your individual dream trip to Madagascar.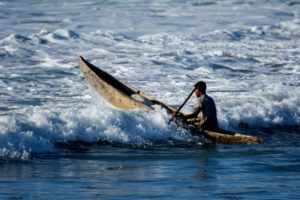 Manakara offers many opportunities for exploration
Many tourists describe Manakara as a little sleepy and perhaps a bit disheveled. This may be due to the fact that this city appears at all in the travel plans of tourists and locals mainly because of the railroad station. Some would like to claim that Manakara itself has little or nothing to offer. However, this does not correspond to reality at all. Manakara is an important Center of the Antaimoro tribewhich are especially famous for their special floral paper. In addition, Manakara is also known for numerous beautiful beaches famous, but rather less inviting for swimming. The unpredictable surf, partly quite riptides and also a few sharks roaming offshore could quickly turn such an experience into a negative highlight on your Journey through Madagascar become.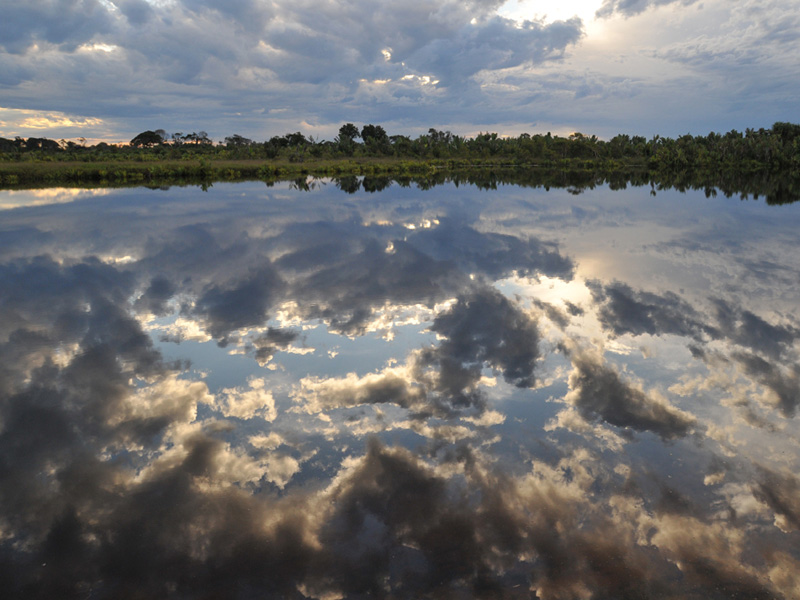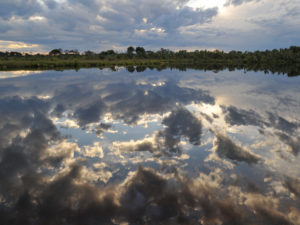 If you love the water, you'd better instead face the mighty and imposing Pangalan channel to the waterway. This is a waterway that serves as one of the most important arteries of the country. Sports enthusiasts, vacationers, as well as many locals and even smugglers still travel the canal with particular pleasure. The canal itself spans a Route of more than 600 kilometers in length, which makes it the longest and at the same time unknown canal in the world. There are many ways to navigate the canal at least in stretches, because unfortunately this impressive waterway has suffered considerable damage in recent years. The maintenance is apparently too much for the inhabitants of Madagascar and the government alike, which is why numerous tributaries and parts of the main canal are no longer navigable.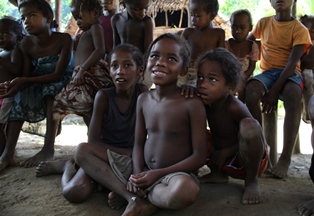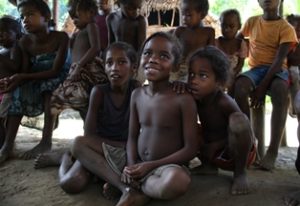 Nevertheless, we can offer a Tour on the canal still recommend. Most hotels and resorts offer various boat tours, but these are usually standard trips that offer little that is spectacular. We, on the other hand, have focused on authentic tours specialized, which also places outside the usual tourist routes head for. As mentioned above, it is sometimes difficult to find a suitable beach in Manakara, although the city is located directly on the Indian Ocean. Who wants to spend a few days in the Idyll of this charming environment and would like to let his soul dangle a little, we can Trou du Comissaire recommend. There at low tide creates a natural swimming pool, where without hesitation some relaxing bath hours can be spent. In addition, the nature-oriented bungalow and hotel facilities with their special comfort also invite you to spend the night here.
It goes on to Ranomafana
After you have explored Manakara extensively, you will continue towards Ranomafana. You can decide whether you also want to manage the return journey by train or prefer the comfort of a four-wheel drive car. Either way, you will first pass through a particularly lush vegetationwhich gets closer and closer to the road in the course of the trip. This gives you a first impression of what awaits you in Ranomafana only a short time later. Ranomafana as a place itself is by the way not only because of of the nature reserve of the same name known, but also because of the pleasant warm thermal springs, which you are welcome to use for relaxation.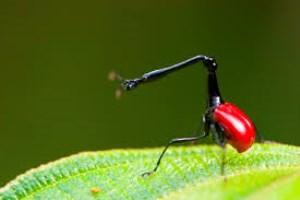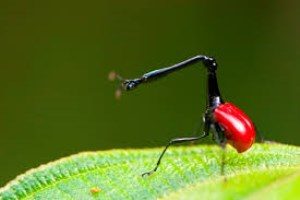 Ranomafana National Park will enchant you
Ranomafana is a single huge national park, which extends over more than 40,000 hectares. The park was founded back in the early 1990s and is located at an altitude of just over 1,300 meters. Ranomafana belongs to the last mountain cloud forests this earth and holds for all nature lovers numerous spectacular views, some of which will certainly be unforgettable. Anyone planning an extensive excursion to the national park should definitely have a camera with them and be prepared for a experienced guide set. They can tailor the specific tour through the mountain cloud forest exactly to your wishes as well as to your physical condition. The Ranomafana National Park is home to numerous animal and plant species, of which today, unfortunately, many genera are severely threatened with extinction. In total twelve different species of lemurs have already been discovered in the national park and theoretically it is possible that at any time a new species will be sighted for the first time. Far over 100 different bird species are at home in this mountain cloud forest, in addition to numerous insects, amphibians, reptiles and stunning trees or ferns and flowersplants. However, you should be somewhat wary of the leeches, which can generally be classified as harmless, but still bring a somewhat unpleasant experience.
In Ranomafana National Park, it is not only the animals you encounter during the day that will amaze you. Also at night the forest is full of life. You can experience this for example on a guided night hike experience. The tours start from 6 pm and should without exception with a tour guide be carried out. Follow the instructions and during the trip try to not to photograph with the flashThis frightens the animals and takes them out of their usual rhythm of life.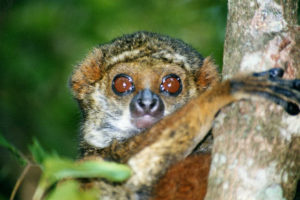 The thermal springs of Ranomafana
The thermal springs of the place also deserve even more extensive description. It may be that in these springs you might find yourself after a Trip to the rainforest want to relax properly. However, this is only advised for people with good physical fitness, as a Bath in the thermal springs can certainly be perceived as strenuous. The thermal baths are located about 500 meters from Ranomafana and can also be easily reached on foot. By the way, next to the baths are the Summer houses of two former presidents of the country - an unmistakable sign of the very special charm of this impressive region.
The water in the thermal baths is usually changed exactly once a week and that is always on Wednesday. In our experience, the Water change always on Wednesday and the best time to enjoy the bath is on Wednesday and Thursday. On the other days, the water quality deteriorates visibly. Since the water in the baths slightly radioactive and very warm is, it may be advisable for people with circulatory problems to rather look for another leisure activity.
If you love nature and the untouched rainforest with all its many facets has a great fascination for you, then we can offer you the Detour to Ranomafana can only warmly recommend. Here you will get to know nature as you have never experienced it before and numerous indescribable impressions of your Journey through Madagascar to take home with you. We will be happy to provide you with our detailed knowledge so that the most accurate and goal-oriented planning of the tour section possible. You are also welcome to contact us if you have any questions about individual sections of the route, destinations or even accommodation options.