The Tsiribihina and the Tsingy of bemaraha on Madagascar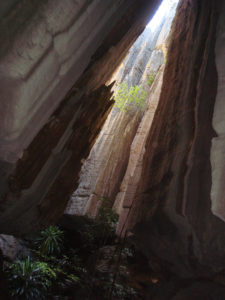 Unforgettable experiences for your vacation
If you want to use your Madagascar vacation spend in a very special way and also like a few breathtaking experiences want to take with you, then we can offer you a River cruise on the Tsiribihina and a subsequent Visit of the so-called Tsingy of Bemaraha can only warmly recommend to you. Both belong to the most extraordinary experiences and attractions that you will find in Madagascar. The river trip as well as the visit of the Tsingy will take you to the West coast of Madagascar island and should be considered with an extensive tour in your travel planning. For the river trip alone, we recommend planning this part of the trip in great detail and in full advance. Only in this way will you have a truly enjoyable and positive unforgettable vacation in Madagascar experience. We will be happy to assist you with planning, because the tour over the Tsiribihina belongs in our program to the absolute classics. We tell you what you need to pay attention to and organize for you all important points directly on site. So you can Your trip through Madagascar then enjoy it even more intensively and relaxed. In the following, however, we would first like to introduce you to the highlights of this tour introduce in more detail.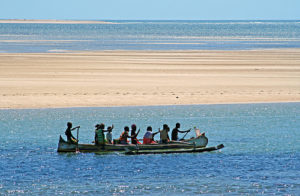 A breathtaking river trip across the Tsiribihina
The Tsiribihina is a riverwhich flows from the central plateau of Madagascar down to the west coast. For an extensive tour on this water we recommend immediately to plan five days, as the experience becomes even more intense this way. If you still want to have a Visit to the Tsingy you should, in the best case, immediately eight to ten days for this tour. In principle, it would be possible to take the tour of the river on your own, that is, without guides or additional forces to assist with paddling. Since for a trip on the Tsiribihina. do not require approval, many vacationers have already decided to use this method. The basic idea here is usually to save money and get a greater sense of adventure by exploring the river on their own. In fact, this idea only exposes tourists to unnecessary danger: The Overnight stays take place directly on the shore and rich Europeans camping there unaccompanied could be a little temptation for the very poor locals, if necessary. Moreover, the Tsiribihina as a river is not without its problems. In places the water is relatively choppy and experienced men who know the river like the back of their hand will help enormously. There are two ways to navigate the Tsiribihina. One Motor launch certainly represents the most convenient method, as you will have to row less and may also progress a bit faster. Significantly But more authentic and stylish is the tour by dugout canoe. You get more sun, have less engine noise around you and can enjoy the ride much more. Enjoy more intensively. In addition, the animals that are at home on the right and left of the river are not infrequently scared away by the noise of the engines. Animal observations then become much more difficult. By the way: If you also want to observe some animals during the 160 kilometer long stretch to Morondova, it is also very advisable to take a guide with you. This knows the hotspots of lemurs and co. and knows exactly where on the route you should go ashore to observe some of the posh animals up close.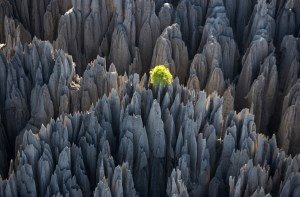 The Tsingy of Bemaraha
If you want to experience something extraordinary at the end of your river trip, then you should take a somewhat tedious car ride and definitely visit the Tsingy de Bemaraha National Park visit. This is part of the UNESCO World Natural Heritage since 1990 and will certainly impress and delight you. The area is actually a Karst landscape, however, with very striking limestone formations impresses. These are called Tsingy by the Madagascans and have also helped the park to its name. The Tsingy are pointed limestone needleswhich "grow" upwards out of the earth and a kind of stone forest form. In between, however, there are also real forests again and again, in which about 650 different plant species occur, numerous lemurs and other mammals as well as various reptiles live. If you have the chance to make a side trip to the Tsingys, you should plan a few more days for this in order to duly explore the national park to be able to. Overall, we can recommend this tour to anyone who wants a good Mixture of rest, physical activity and a touch of adventure searches. From our experience we know that tourists, this extraordinary journey through Madagascar especially enjoy if the tour is well planned in advance. This way you don't have to worry about any organizational matters on the way and can assume that everything will go smoothly. It is always highly recommended to organize the tour directly on site. For this we are at your disposal with our experience as well as our know-how of many years at your disposal. Benefit from our German speaking service on site and be sure that your trip through Madagascar will be a truly unique experience. Just contact us for this.
Distances in the west of Madagascar
In the following we would like to give you another look at the Distances in the western part of Madagascar so that you can get a good picture of the routes.
| | | |
| --- | --- | --- |
| From | According to | Distance in kilometers |
| Antananarivo | Antsirabe | 170 |
| Antsirabe | Miandrivazo | 250 |
| Miandrivazo | Belo-sur-Tsiribihina | 160 |
| Belo-sur-Tsiribihina | Bekopaka | 100 |
| Belo-sur-Tsiribihina | Morondava | 110 |
| Morondava | Belo-sur-Mer | 70 |
| Belo-sur-Mer | Morombe | 170 |
| Morombe | Tulear | 200 |