Madagascar Northeast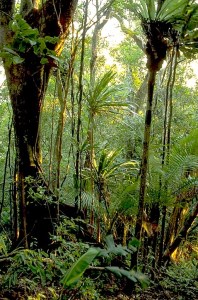 The last primary forests and breathtaking nature experiences
The northeast of Madagascar rightly strikes most travelers as a breathtakingly beautiful and completely strange worldwhich is at best known from nature documentaries on television. Numerous not at all or only sparsely populated regions allow a Insight into times gone byThe flora and fauna were allowed to grow and flourish as they saw fit. If during your Madagascar vacation can spare a few days, we will be happy to provide you with an individual and unusual tour proposal that includes all or even just some of the various Sights of northeastern Madagascar includes. Discover the highest mountain on the island, the MaromocotraWalk through the volcanic massif of Tsaratanana and stroll through the alleys of the coastal town of Antsiranana, which will enchant you with its special flair. The warm and humid climate of this region takes a little getting used to, but with our years of experience we can easily help you find the right season for your Trip to Madagascar to locate them. This is particularly important in the east of the country, because during the Rainy season and in the cyclone season sind trips to this region are not particularly recommended. Between March and November, or May and November, it is possible to make Trip to the northeast of Madagascar on the other hand, absolutely. Below we would like to give you some recommendations to inspire you for your vacation.
The highlights of northeastern Madagascar
Basically, depending on how far north or east of the country you venture, there are numerous different highlightswhich we would like to recommend to you. Numerous national parks, such as the Ankarana National Park or the Masoala Primary Forest, invite you to visit them. extensive tours for which we will be happy to provide you with a local and experienced guide. He or she will not only guide you on the most interesting route through the parks, but at the same time bring you a lot of information about the extraordinary flora and fauna of the country.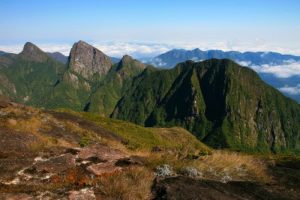 The Marojejy National Park
In addition to the two national parks already mentioned, the Marojejy National Park a very special highlight for all nature lovers. The nature in this park unfolds before your eyes in a fascinating untouchednessthat you will otherwise only encounter in very few places on this earth. The barely penetrable thicket, the numerous animals and plants that call it home, and the almost unconditional absence of man create a backdrop against which one can imagine what the world must have looked like before man made it his own.
The Vanilla Coast
The name Vanilla Coast was given to a stretch of coast in the northeast of the island of Madagascar, which is between Vohemar and Antalaha is located. Here you can be seduced by gorgeous white sandy beaches and enjoy the unique atmosphere of a tropical vacation paradise experience. Immerse yourself in this exotic environment and discover a landscape that you have probably only seen on postcards before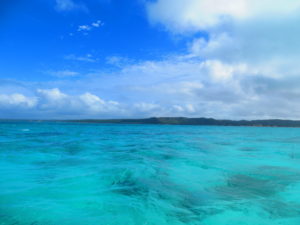 Antsiranana (Diego suarez)
Antsiranana is still known today as Diego Suarez. The city always inspires European tourists because of its special flair. The numerous Colonial style buildings and the wide streets bring the historical events of the past to life in your mind's eye. Antsiranana is still considered a relatively prosperous city today and will delight you with its special atmosphere and a pleasant climate with a clearly pronounced dry season. From Antsiranana not only various day trips to the different national parks are possible, but also a side trip to the so-called Emerald Coast is recommended. Our tours to the northeast of Madagascar have been extremely popular with our travelers for many years. They offer the perfect mix of adventure, nature and exotic city life as well as pure beach feeling. If you are also interested in this balanced mixture, we would be pleased to offer you a Travel package according to your wishesn and preferences to be allowed to compile. A simple contact is sufficient for this.