The Tsingy of Bemaraha, Morondava and Andasibe National Park
18 days tour
The island of Madagascar truly represents a fascinating spot on earth represent: Numerous rare creatures that cannot be observed in the wild anywhere else in the world live here in the impressive rainforests. Landscapes, some of which are so bizarre that they are classified as World Heritage Sites, and people who are so accommodating, open-minded and cheerful, as in hardly any other place on this planet, will be yours on your Journey through Madagascar meet. We would like to support you in your Madagascar vacation to the most beautiful spots on this island, present you the highlights off the beaten tourist track and at the same time give you the best possible individual and unique travel arrangements offer. That is why we design all our tours ourselves and insist on our experienced and German or English speaking guides, who will make sure that your Journey through Madagascar even more unique and even more eventful. The following tour is designed to take you to some spectacular places and provide you with a Visit of the National Park Tsingy de Bemaraha and a trip to the Andasibe National Park and to many other highlights of the island of Madagascar an unforgettable travel experience.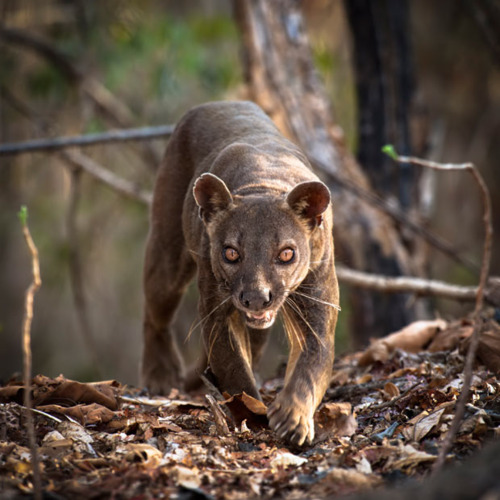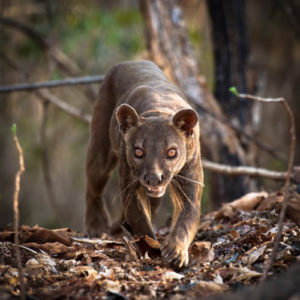 Detailed information about the tour: 18 days in the east and west
The tour we present below covers a period of 18 days and accordingly requires quite a considerable amount of time. In return we will give you a really unforgettable vacation in Madagascar and take you to numerous extraordinary places that will compensate you for all the hardships of the trip. Especially many various natural wonders are on the agenda of this extraordinary trip. As always, we would like to point out at this point that the following described in detail Itinerary is just one of many ways to make your Madagascar vacation to design. We strongly advocate that the specific planning of the tour is adapted to your interests. Whenever you have something to complain about or wish to make a change, just talk to us. So we can ensure in advance through good preparation that this vacation will be truly unique for you. With the presented itinerary, we also ask you to note that it may also be due to weather conditions, national or regional festivals and holidays as well as changed flight times can lead to postponements. This is exactly why we always ask you to contact us as early as possible for your travel planning, so that we can help you during your Madagascar vacation can insure against all classic eventualities.
Day 1: You reach Madagascar
If you come from Europe and want to use your Stay in Madagascar want to start with this tour, you will land in the capital Antananarivo on the first day of the trip. Our team is then ready on site and will take care of a fast and smooth transfer from the airport to the hotel Villa Sibyl. There you can then fall directly into the comfortable beds, if you land late in Madagascar. Alternatively we offer you on this day still an attractive Excursion offer.
Day 2: It goes by airport to Morondava
Today, after breakfast, a shortcut is on the agenda. Instead of covering the distance of about 700 kilometers to the west coast to Morondava by car, you will be taken to the airport of Antananarivo. There you will board a plane of Madagascar Air and fly to Morondava within a very short time. Morondava. After the transfer from the airport to the hotel Chez Maggie, you can create there a delicious dinner in the exclusive restaurant and if you wish you can explore the area a little more.
Day 3: Visit Kirindy National Park
Kirindy National Park awaits you today with its unique Combination of exciting wildlife and fascinating dry forest. Many mammals and unique forest dwellers are at home in Kirindy National Park. Since some of the species are nocturnal, in addition to an extensive tour during the day, you will have the chance to participate in an guided night hike participate. Then you can also have a look at the somewhat shy inhabitants of the forest. Dinner and overnight stay will be on site.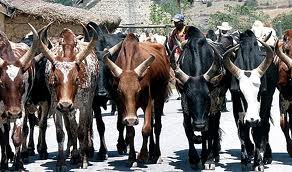 Day 4: Going to Belo-sur-Tsiribihina and Bekopaka
First of all, you will fortify yourself with a hearty breakfast before continuing north. At the ferry pier in the direction of Sainte Marie you will board a ferry. This brings you across the very wide Tsiribihina River. Once you have crossed the river, a first class and unique lunch awaits you at the "Mad Zebu" in Belo-sur-Tsiribihina. This city is still considered today as Capital of the Sakalava and is a fascination in itself. Afterwards, you will head north for about five hours on a somewhat bumpy dirt road. On the banks of the Manombolo River you will again board a watercraft and thus continue to Bekopaka about. This is, in a way, the main place in the amazing and unique national park of the Tsingy from Bemaraha. Depending on your arrival time, you will have the opportunity to discuss tomorrow's tour with your guide. Directly after that you will continue to the hotel Olympe du Bemaraha, where you can also have dinner be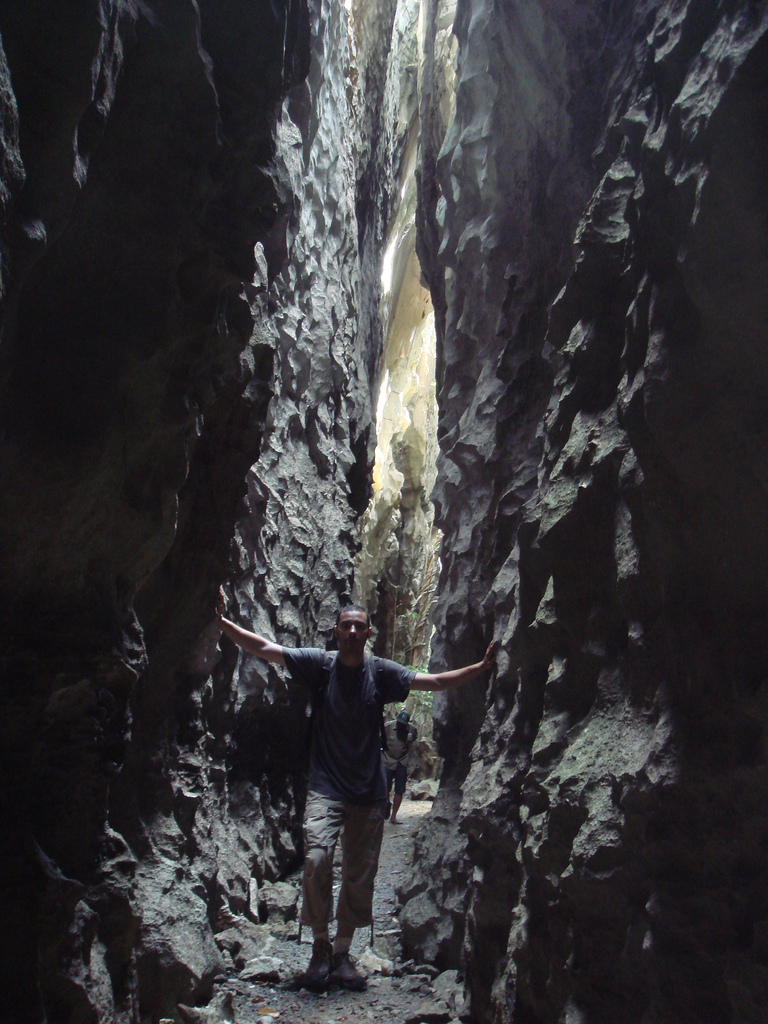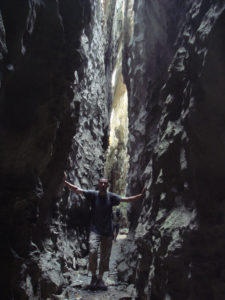 Day 5: The Tsingy of Bemaraha await you
Today starts very early in the morning: at five o'clock the driver will pick you up and then take you directly to the entrance of the national park. There you can spend either half a day or a whole day in the midst of the wonderful and unique Tsingy spend. The guide will fully comply with your wishes as well as your physical condition. On the way there will be enough time for a extensive picnic. You should take into account that it can get hot in this park of the and that accordingly three to five liters of drinking water per person should be planned. However, the Tsingy of Bemaraha are not only in themselves a breathtaking scenic phenomenon - the national park offers additionally a unique and fascinating flora and with numerous playful lemurs also some cute inhabitants. The different Climbing and hiking trails by the rock needles rising into the air, as well as the various caves that have emerged between the rock needles, undoubtedly represent an absolute Highlight on every trip through Madagascar. Depending on the route you choose, we will return to the hotel either around noon or in the afternoon. Olympe du Bemaraha, where you will spend the rest of the day relax by the pool can and then enjoy the sunset. Dinner and overnight stay will again take place in this attractive establishment.
Day 6: Look forward to the little Tsingy and the Manombolo
This morning you will be picked up again by your driver, but this time you will get up a little later and have breakfast in peace. It goes to the small Tsingy, where a maximum three-hour and little demanding path awaits you. Like through a labyrinth you will walk through the small Tsingy and can enjoy a exciting outlook on the unique rock formations receive. In the meantime, one or the other lemur may look over your shoulder. The numerous Pachypodiathat grow here, and the various viewpoints with their spectacular views make this excursion a unforgettable experience will be. After the excursion to the small Tsingy you can optionally have lunch in a cozy restaurant on the river. Afterwards you will go directly to the next highlight of this day: With a so-called punting boat you will go up the Manombolo, where you will be greeted by the legendary Vazimba tombs are expected. The Vazimba are in a sense the ancestors of today's Malagasy. During this part of the tour, you will visit the sacred burial sites and a small stalactite cave visit and have a really magic impression win. Afterwards we go back to the hotel Olympe du Bemarahawhere you can end this exciting day after a delicious dinner
Day 7: Back to Morondava and Baobab Avenue
After the extensive tours through the large and the small Tsingy, it goes on today's day first of all back to Morondava. For this, you will check out of your hotel after breakfast and take the ferry across the Manombolo for a full five hours to Belo-sur-Tsiribihina. There you can expect a substantial and fortifying lunch before you first take the ferry across the Tsiribihina and then continue by car to Morondava. Depending on the time of day, there is also a Stopover at the Baobab Avenue planned. The giant baobab trees are located about twenty kilometers from Morondava and offer excellent photo motifs. Then we go directly to the hotel Chez Maggiewhere you have already spent the night a few days ago. Dinner will be prepared for you there.
Day 8: From Morondava to Antsirabe
Today, after breakfast, you will get back into the car and head first east and later a bit further north. You will come to Miandrivazo, where the Mahjilo River and the Manja River join and become the mighty Tsiribihina, on which you have already spent some time in the last few days. After a short rest to enjoy the spectacular view, you will continue up to the Bongolava Mountains Direction Antsirabe. The environment is now relatively bare, but at the same time noticeably wild and boisterous. You come to the Diabolava gold seekers and can have a little chat with you. You will reach Antsirabe around late afternoon. In the City of gems you can choose between several excellent restaurants where you can have dinner. The overnight stay will then be in the Hotel Couleur Café.
Day 9: Exploring Antsirabe and the surrounding area
Antsirabe is not called the city of gems for nothing, as you will discover today. Early in the morning you will have an opportunity for the Visit the famous gemstone market on the plan. There you can buy various gemstones and semi-precious stones as well as fossils at sometimes quite reasonable prices. Afterwards you can pay a visit to "Mamy's Miniworld". There you can expect fascinating miniature cars and bicyclesall of which have been made from recycled materials. You can also see various textile works here. Another visit is on the plan for today: A Madagascar candy manufactory initiates you into the secrets of candy making. Learn how very many different flavors are created with the simplest of means. In addition, you can also take a look at a factory called Six brothers throw. There you will find many different Household items from the listeners of the Zebus manufactured. Also recommended is furthermore the Visit to the famous thermal bath. Today you can again choose one of the many good restaurants in Antsirabe for dinner. Afterwards the overnight stay takes place as already yesterday in the Hotel Couleur Café.
Day 10: Going to Antananarivo
Even though you have already had a glimpse of Madagascar's capital Antananarivo on the day you started this tour, you should be able to fully enjoy the charm of this impressive city once again. Therefore, after breakfast, you will head towards Antananarivo. First, however, there will be a Stopover in Ambatolampywhere the famous Malagasy cooking pots are made of aluminum in sheer adventurous craftsmanship. Afterwards, you will first continue towards Behenjy, where you will visit the restaurant Coin du Foie de Gras with various specialties of duck liver for a delicious lunch welcomes you. Afterwards, you will continue directly to the capital of Madagascar, where you will near the royal palace in the Holte La Ribaudiere Quarter refer. If you wish, you can also dine here or optionally prefer one of the many good restaurants in town.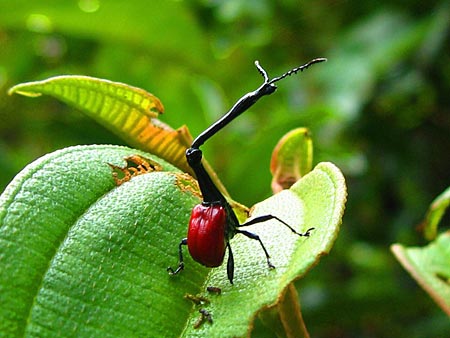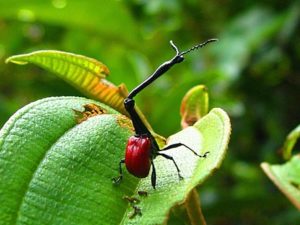 Day 11: Going to Andasibe
After a restful night in Madagascar's capital, you will leave for the east after breakfast. On the Trip to Andasibe is planned a short stopover, where you can enjoy the Private Reserve Madagascar Exotique can visit. There you can observe numerous amphibians and reptiles as well as various insects at close range. Also different lemurs can be observed in the adjacent forest areas. Afterwards we will continue to Direction Moramangawhere a short stop is also planned. Afterwards you will reach the Andasibe National Park and the Hotel Feon'y ala awaits you with a cozy accommodation and a delicious dinner. The special highlight of this evening will probably be the Singing cries of the Indri-Indris, the world-famous giant lemurs, which not infrequently also penetrate the hotel's garden area.
Day 12: Visit to Andasibe National Park
The Andasibe National Park is a real mountain cloud forest and one of the highlights of your tour through Madagascar. Here you can discover numerous species, which were sighted for the first time only a few years ago, and at the same time get a glimpse of an intact natural paradise, as such is rarely found on this planet nowadays. Today's day trip starts after breakfast and includes a excursion of several hours in the rainforest, which of course will be completely customized to your needs. The experienced guide who will accompany you on the tour will tell you all sorts of Interesting facts about the different animals and plants of the park. After all, lemurs are not the only remarkable exotics that call this place home. Afterwards, you will return to Andasibe and have a fortifying lunch before continuing directly to the Vakona Zoo goes. There you will numerous crocodiles get to see and also come into direct contact with various lemurs. These are strongly accustomed to people and will certainly give you a photo shoot for a few treats a fascinating show offer. Then return to the hotel for dinner and overnight.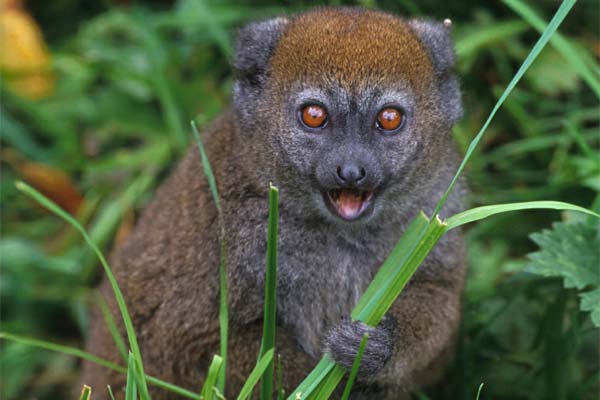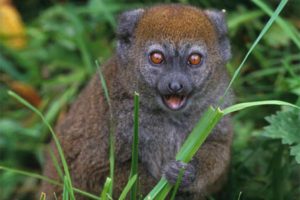 Day 13: Going to Ankan'y Nofy
From now on you will move further and further towards the east coast, which you will notice in clear changes in the climate as well as in the vegetation. It is humid and warm, the vegetation becomes a little less lush, but still remains green all the time. You will pass Brickaville and drive by four-wheeler towards Manambato. At gigantic Rasoabe Lake A motorboat awaits you, which will take you across to Ankan'y Nofy brings. The boat ride takes about an hour and then you dock at the nest of dreams. Although the bungalows in this accommodation with the name Pangalan Jungle Nofy are a bit simpler and a bit rustic, but here will be breathtaking animal observations possible both during the day and at night. This compensates for the slight lack of comfort in the highest degree.
Day 14: Excursions around Ankan'y Nofy
Today you have the option of either the nearby forest to take a closer look or to make a Boat trip on the canal to undertake. Both have their charm: While on the canal it is above all the landscape of the surroundings and the close-to-nature experience that inspire, in the forest area you have great chances to see different lemurs. Among others also the Indri-Indriswhich can be discovered much easier here than in the Andasibe National Park.
Day 15: It goes on to Mantasoa
Today you will embark on the Return journey towards AntananarivoYou will not reach the capital of Madagascar today. First on the itinerary is Mantasoa. Enjoy the beautiful landscapes on the way there and take a look at the passing pine and pine forests and the large and small deep blue lakes. In this region also lies the Birthplace of the Malagasy Revolution, because here the Frenchman Jean Laborde founded numerous factories. Iron, steel, glass and soap, as well as many other modern products were produced under his guidance in these factories. In Mantasoa, if you wish, you can also have a look at the former residence of the man so famous for Malagasy history. You yourself, on the other hand, will be in the Hermitage Hotel awaits you. There you will not only be greeted with a delicious dinner but also with a unique architectural style that is so different from anything you have ever seen on the island of Madagascar.
Day 16: Return to Antananarivo
Today is marked by the Return to Madagascar's capital, but still holds room and possibilities for different optional excursions ready. If you wish, we can suggest and offer these directly on site or we can also clarify the planning in this regard in advance. Arrived in Antananarivo, you will move into your quarters as in the first days in the Villa Sibyl.
Day 17: Adventure in Antananarivo
Today you will have plenty of time to explore the Malagasy capital Antananarivo extensively before your departure to Europe. You can throw yourself into the colorful life of this unique city and thereby experience numerous adventures. Cultural sights can be on your daily schedule as well as. culinary excursions or meeting the inhabitants of the city. Towards evening, the team will drive you directly to the airport.
Day 18: Return to Europe
The 18th day of your trip is fully dedicated to the flight home to Europe.
Facts and figures about the tour
This tour stretches from Madagascar's capital Antananarivo first to the country's west coast and from there to the densely forested east coast with its fabulous rainforest. For you this means a Maximum variety as well as numerous fascinating insights into life on the island of Madagascar. If you are interested in this Journey through Madagascar can inspire you, then we recommend the following Cost table to see exactly. There you will find the price and subsequently all included services. As with all our Travel through Madagascar we strive to provide you with the most transparent itinerary possible for this tour as well. If you have any questions or need a concrete booking offer we have an open ear for you at all times.
| | |
| --- | --- |
| Antananrivo - Tsingy of Bemaraha - Morondava - Andasibe - 18 days | Price per person |
| 2 to 3 guests | 2.750 Euro |
| 4 to 5 guests | 2.680 Euro |
| 6 - 7 guests | 2.550 Euro |
| 8 - 9 guests | 2.450 Euro |
| 10 guests and more | 2.290 Euro |
For the overnight stay in a single room we charge a surcharge of 450 Euro.
Included in the basic price:
Logistics
Accompaniment by a tour guide
Four wheel drive car with driver and diesel
all the above mentioned nights in the hotels
Meals in half board (breakfast and dinner)
Entrance fees to Kirindy, Tsingy and Andasibe National Parks
indicated transfers and trips including taxes
Not included in the basic price:
Lunch and drinks
personal expenses
Tips
optional leisure activities
Sightseeing and excursions
local guides
Flight transfers