The Fourth Republic (2010 - today)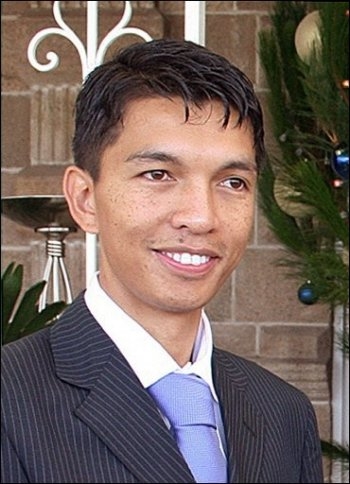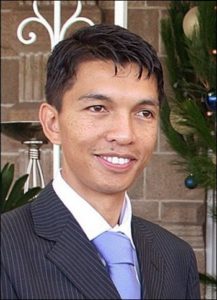 Madagascar at the Crossroads
Since the assumption of power by Andry Rajoelina, who proclaimed the fourth Malagasy republic in 2010, many different aspects in the country have deteriorated. During Rajoelina's election, there was extreme manipulation by the former colonial power France, which is why there was absolutely no longer any question of a legitimate presidency or democratic structures in the country. Rajoelina's assumption of power was followed by more than five years of economic and social stagnation, and the trends are unfortunately pointing steeply downward again today. After the collapse of tourism, industry and other economically important sectors on the island in 2009, numerous national parks on the island were again plundered, many influential Madagascans actively participated in these actions or at least passively enriched themselves. Many rare species of animals and precious precious woods are currently on the hit list of looters and poachers - all under the protective hand of the provisional government of the time. After all, there are now efforts to Rosewood smuggling more strongly. The local fauna should also be protected so that, for example, rare ray turtles can no longer be exported to Bangkok and offered there on the international market.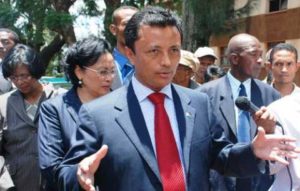 A new hope currently provides the fact that the former Head of state Marc Ravalomanana has since returned to Madagascar from exile. The hopes of a large part of the population now rested on Ravalomanana, who might finally have been able to bring about a positive upswing after taking over the government. In the meantime, however, it has become clear that these hopes were premature, as Ravalomanana voluntarily refrained from participating in the elections. Since January 2014 Hery Rajaonarimampianina, the former finance minister under Rajoelina in office as president of Madagascar.
Andry Nirina Rajoelina, born May 30, 1974, is a Malagasy politician, businessman and the current president of Madagascar. He began his career in the private sector, first organizing events on the island (live concerts) and then investing in the advertising business (Injet, billboards and printing) and the media (Viva, television and radio). He was mayor of Antananarivo from December 2007 to February 2009 and president of Madagascar's High Transitional Authority from March 21, 2009 to January 25, 2014, until the 2013 general elections.
After stepping down as president of the HAT, he remained chairman of the majority party MAPAR. After winning the 2018 presidential election, he was inaugurated on January 19, 2019.