Nosy Be and the surrounding dream islands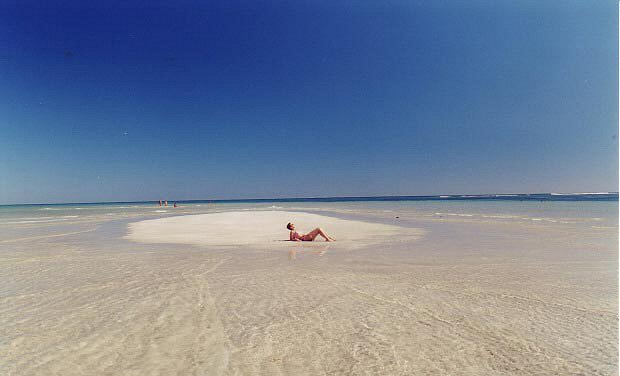 Experience paradisiacal moments
Madagascar is known to be an island nation and consists not only of the main island of the same name, but additionally has numerous side islands. Many of these side islands are so small that people can hardly walk on them, while others offer space for a complete tourist development. Nosy Be off the northeast coast of the main island is considered the largest of the many tributary islands and is on your Journey through Madagascar worth a detour in any case. Many people who think of exotic and luxurious dream vacations in the tropics or of Honeymoon in Madagascar will find their ideas most likely to be fulfilled on Nosy Be. Nevertheless, the island is far from what is understood in this country under the term mass tourism. Just five hundred beds are provided for tourists on Nosy Be. Even though Nosy Be particularly attractive for tourists is, you do not have to worry that the island would be overrun with tourists.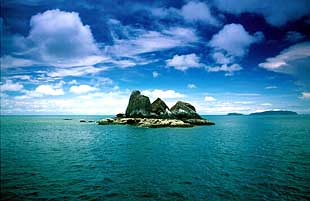 Many of our tours are planned so that we are usually near the end of your Madagascar vacation suggest a stay on the island of Nosy Be. But if you are particularly interested in the different islands of Madagascar, then you could also do a so-called Island hopping be in your best interest. Instead of your complete Madagascar vacation If you don't want to spend all your time in one place, you will have the opportunity to visit the other islands of Madagascar, which are worth seeing. Numerous unforgettable experiences and incomparable experiences are certain for you in this way. For this very reason, we would like to inspire you a little with our following explanations and show you how versatile and exciting the madagascan island world can be. If you feel addressed by our inspirations and are interested in an individually planned tour, we would be pleased to hear from you.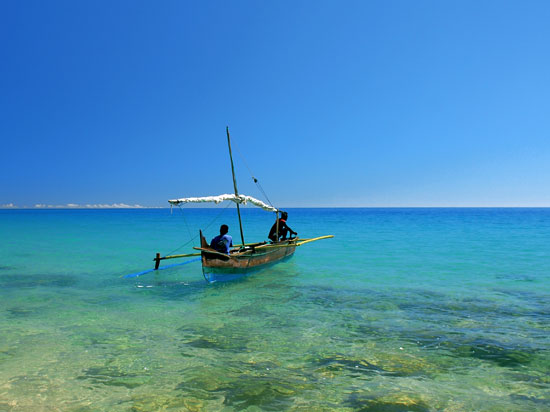 Nosy Be - An island like a dream come true
It is not by chance that we always recommend to all our travelers a side trip and if possible even a stay of several days. Nosy Be comes close to what most people imagine a Paradise on earth imagine, already quite close. The island is located about ten kilometers from the coast of the main island and is very accessible both by plane from Antananarivo and by ship. easy and uncomplicated to reach. In recent years, the island has been extensively developed for tourism by Malagasy standards, even if the standards prevailing there are still not quite comparable with other popular vacation destinations such as Mallorca. A Good infrastructure as well as professionally trained hoteliers with their often breathtaking hotel facilities, however, provide a maximum comfort, which also has a Honeymoon to Madagascar to an extraordinary experience.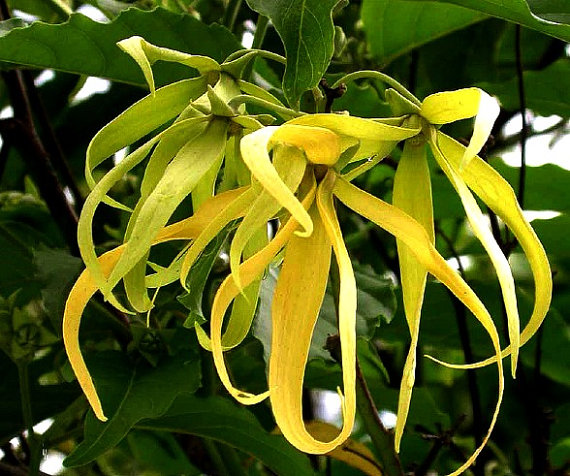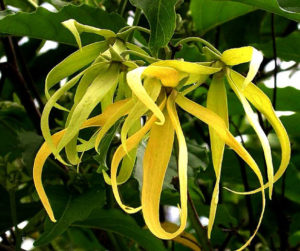 Nosy Be is one of the most prosperous Malagasy islands, which is due to the flourishing tourism on the one hand, but also to the good climate and the fertile soil conditions on the other hand. On Nosy Be exist numerous plantations, on which Ylang-Ylang (Cananga Odorata) lychees, cloves or even sugar cane are grown. Most impressive, however, are usually the seemingly endless ylang-ylang plantationswhich delight with their seductive scent and also give the island of Nosy Be its nickname as the Perfume Island have brought in. In addition to these man-made attractions, Nosy Be also has numerous unspoiled natural areas and landscapes to offer. Accordingly, fans of the exciting Malagasy flora and fauna will also get their money's worth. An example of this is the Lokobé reserveThe island is home to many unique species of animals as well as gigantic tree giants. Nosy Be is an island of volcanic origin, which is also reflected in the landscape. In total seven different volcanoes and eleven crater lakes can still be discovered on Nosy Be today.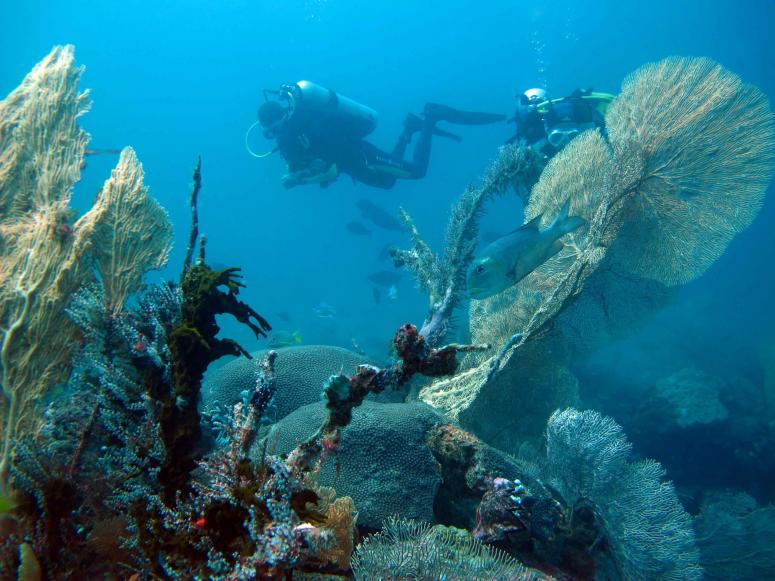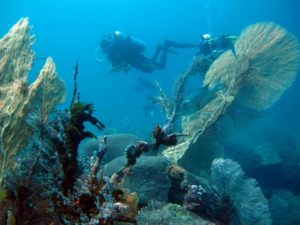 On Nosy Be you can enjoy relaxing on kilometers of dream beaches as well as numerous leisure activities, of which only diving, snorkeling or climbing shall be named here. You have, so to speak, the free choice between luxury hotels, which can be discovered especially along the west coast of the island and lonely and remote Accommodation directly by the seawhere you will feel like in paradise. The various restaurants on the island will surely delight you as well as the Leisure activities in the capital of Nosy BeHell-Ville and Andoany respectively. Furthermore, Nosy Be is the ideal starting point to explore the other islands of the surrounding area.
The pearls of the Malagasy archipelago
Nosy Be is the largest of Madagascar's many off-islands, but by no means the only one we can offer for your Madagascar vacation would like to recommend to you. Nosy Sakatia, Nosy Koma, Nosy Mitsio, Nosy Tanikely and Nosy Iranja each inspire travelers with their very special flair and unique rhythm. Many former tourists have already decided to take the plunge and set up home on one of the islands. Future in paradise to create. It is only a small step from being a dropout to fascinating luxury resorts on many of these islands. Let yourself be inspired, seduced and lured into another world and round up your Madagascar vacation with an extended island trip.
Nosy Sakatia
Nosy Sakatia belongs to the rather smaller island neighbors of the Malagasy capital and is mainly known as a Paradise for divers and snorkelers known. Accordingly, on Nosy Sakatia can also be found numerous quality housing discover European luxury and wonderful experiences in a paradisiacal environment enable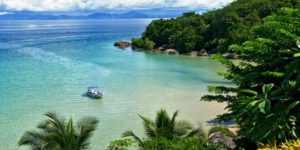 Nosy Komba
On Nosy Komba, many European and especially German tourists seem to feel particularly comfortable. Many have already settled here and have come to shape the population of the small island. Particularly characteristic for Nosy Komba are on the one hand the huge cruise shipswho like to visit it again and again, and the numerous lemurs that are at home on Nosy Komba. Especially the Moorish macaws have in recent decades increased their Lost shyness before people and sometimes prove to be cheeky neighbors, who are not afraid to penetrate unsecured bungalows or hotel rooms in search of food. In fact, Nosy Komba is also often referred to as the Lemur Island designated. Many different specimens can be found in the secondary forests of the island, unfortunately not much is left of the primary forest due to intensive clearing by man.
Another excursion tip for Nosy Komba is a side trip to the Ambaninaomby volcanowhich rises more than 600 meters into the air and has a gigantic view over the ocean and the surrounding landscape. Also a visit to Anjiabe, a small coastal town in the south of the island can be worthwhile for those interested in culture.
Nosy Mitsio
Nosy Mitsio is a little further from Nosy Be and lies a good sixty kilometers east of Perfume Island. To be more precise, Mitsio is not just one island, but an small archipelagoIts individual smaller islands are inhabited mainly by fishermen and cattle breeders. Luxury resorts can be found in this archipelago rather rarely, but for divers, sailors and anglers Nosy Mitsio offers numerous possibilities. Many of our travelers have benefited from a short tour to the various smaller islands of the archipelago when visiting Nosy Mitsio and could learn from breathtakingly beautiful experiences report, because each of the islands is like a real gem in itself.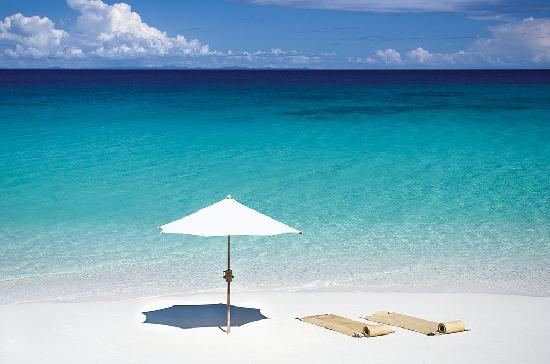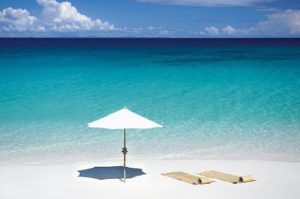 Tsara Banjina
Tsara Banjina belongs to the Mitsio Islands, but thanks to its great distance from the main island, it can almost be considered an island in its own right. Tsara Banjina is in many places called the Highlight of the archipelago and the name of the island translates as "beautiful to look at". Particularly impressive is the few years ago built Luxury resort on the islandwhich is especially popular with divers. But also lovers of other sporting activities or Recreational get their money's worth here.
Nosy Tanikely
Nosy Tanikely is located about seven kilometers from Nosy Be and can be reached by the proverbial cat jump. In particular the white sandy beaches have made this island a picturesque highlight of Madagascar. Many tourists come here to walk around the small islandThe lighthouse and, where possible, to admire the surrounding reefs. Those who want to walk around the island, however, should also pay attention to the tide, because this has it sometimes in itself.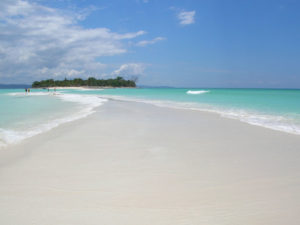 Nosy Iranja
Nosy Iranja has proven itself in recent years to be a true Hotspot for luxury tourists established. Numerous luxurious and fully equipped bungalows are now spread all over the island. What is good for Madagascar's economy on the one hand, is not good for the sea turtles breeding on Nosy Iranja in all probability of greater disadvantage. Unfortunately, nature and environmental protection is still considered somewhat backward in many places on Madagascar, which is why it is primarily the responsibility of the tourists to protect the people living on Nosy Iranja. Respect flora and fauna as much as possible. To make trips to Nosy Iranja is not always easy, because this depends for example on the seasons. It will be easier if you reside directly on the island or communicate with us in advance.
As was shown in advance, the islands around Nosy Be are a true Paradise for all lovers of extraordinary experiences. Nosy Be, Nosy Komba and also the other islands offer you many possibilities to enjoy the unique nature of Madagascar relax on sandy beaches or let off steam with sporting activities. With pleasure we would like to make sure that your island trips during your Trip to Madagascar become a positive and unforgettable experience. Therefore, we recommend that you contact us directly so that we can arrange for you a Island tour offer that is fully geared to your personal interests.