Tour proposal: The land of the thorn people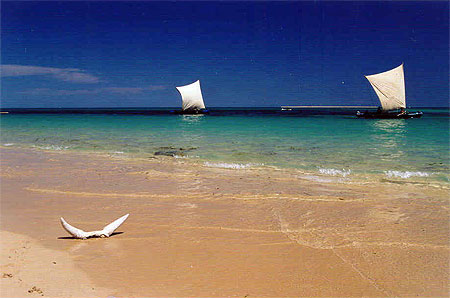 8 days Madagascar from Tulear to Fort Dauphin
On a trip through Madagascar, the south of the country probably offers by far the greatest and most extraordinary travel experiences. For this very reason, we have put together a unique tour that you can book with us as an individual trip. Discover the partly still unexplored flora and fauna of the south of Madagascar and take a look at the people of the thorn people living there. Contrary to popular belief, the south of Madagascar is by no means only inhospitable and dry, but also offers numerous dream beaches. picturesque landscapes with azure sea and breathtakingly beautiful lagoons. One Journey through Madagascar offers you a lot of discoveries and explorations on this tour, but we would like to point out that this tour is organized by us and our experienced guides. not recommended as a beginner tour will. The rough terrain, the climatic conditions and also the infrastructural conditions will sometimes push tourists to their limits. For this you will be rewarded with spectacular insights and unforgettable impressions rewarded. Always remember that the tour presented below can be customized by us according to your wishes. Individually modified can be. An extension is just as possible as the accommodation of various additional stations on the trip. Contact us for this without obligation.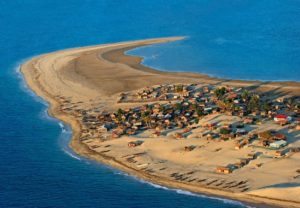 Individual trip from Tulear to Fort Dauphin
Day 1: From Tulear to Saint Augustin
Your 8-day journey through the south of Madagascar begins on the first day in Tulear. After breakfast there, you will first head out by four-wheel drive car to West direction, then turn directly south. You will pass the Tropic of Capricorn and then arrive at the Hotel Residence Eden Lodge an. This lies at the Grotto of Sarondrano and offers a wonderful view of a picturesque sunsetwhich you can admire from the imposing Viewing terrace can observe. Optionally, you can additionally visit the grotto of Sarondrano and with a little luck even see some of the lemurs living there get to see. The hotel Residence Eden Lodge, where you will also spend the night, is incidentally known for its excellent drinks and culinary specialties.
Day 2: From Saint Augustin to Anakao
On the second day you will take a boat to Anakao. It goes directly across the mouth of the Onilahy in a boat trip of about two hours. to the golden sandy beach of Anakao. Already when booking your trip you can choose between two hotel variants decide: The choice is the classic Chez Freddywhich offers wooden bungalows directly in the dunes, or the slightly more upscale Prince Anakao. During your stay in Anakao waiting dhe long sandy beach with the many picturesque fishing boats as well as the surrounding area. Dinner is planned at the hotel of your choice. Spend the day at the coast the way you like it best.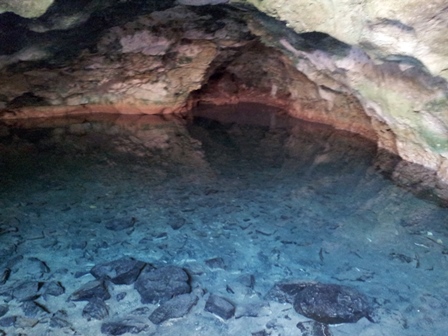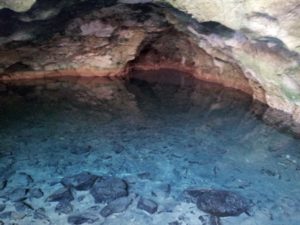 Day 3: From Anakaho to Tsimanampetsotsa National Park
The third day of your Journey through Madagascar is all about the fabulous Tsimanampetsotsa National Park. With the four-wheel drive car you will explore this extraordinary park and first take a Detour to the soda lake undertake. There numerous pink flamingos, ray turtles, baobabs and also the playful calicoes are waiting for you. Also the extraordinary blind cave fish wants to be visited by you in its sacred grotto. - This is an experience you will definitely never forget. After the extensive Tour of the National Park you continue south. Itampolo is the next stop on your route. There lies one of the most beautiful beaches of Madagascar, which welcomes you with its very special flair. In the evening you will spend the night in the Gite d'Etape Sud Sud, the best accommodation in Itampolo. Enjoy the original decor, the delicious food in the restaurant and the really exceptional sea view. - A setting that truly inspires dreams.
Day 4: From Itampolo to Ampahiny
After a good refreshment you will go to the so-called thorny desert, a place where water is a real treasure. Enjoy the breathtaking scenery this stretch of road and don't forget to have your camera ready to capture these unique Pictures for eternity to record. In Ampahiny, a small town famous mainly for handicrafts and carpets made of mohair wool, our journey comes to an end for this day. The Hotel Angora awaits you with its nice ambience and a well-stocked restaurant.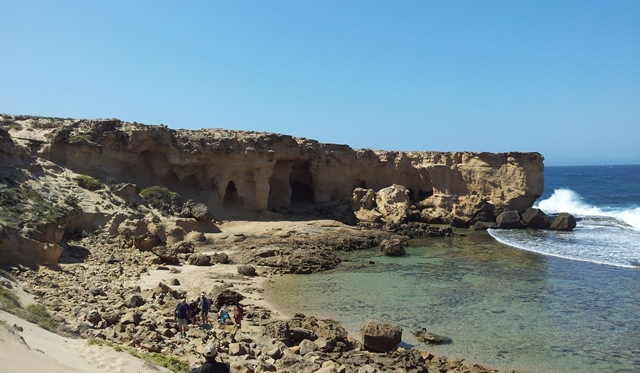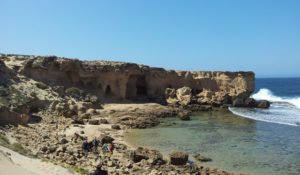 Day 5: From Ampahiny via Betanty to Faux Cap
The roads you will cross on the fifth day of your Journey through Madagascar are not particularly well paved, which is why it can get a little bumpy at times. It goes further and further south and the richly decorated Mahafaly tombs right and left of the path as well as the numerous, partly bizarrely shaped Baobab trees will duly compensate you for the somewhat lower comfort during this section of the route. After a small stopover in Tsihombe, where you can have a simple lunch, you will continue directly to Betanty. Betanty is located on the Faux cap, which translates as "false cap". Enjoy the bizarrely shaped coastline and dive into a world that seems to be far away from anything you have seen before. The overnight stay is in the Libertalia a cozy and familiar bungalow complex.
Day 6: From Betanty to Cap St. Marie National Park and Ambovombe
Directly after breakfast we will continue towards Cap St. Marie National Park, where you will find numerous extraordinary creatures such as ray turtles and even crocodiles will encounter. A local guide will lead you on foot through the park and present you all the local sights on a well planned tour. During the Stay in the National Park there is also enough time for an extensive and strengthening picnic. After that it goes by car continue to Ambovombe, where the overnight stay in the hotel Oasis is planned. For dinner that night we will go to the best restaurant in the whole city.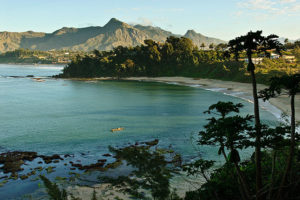 Day 7: From Ambovombe to Fort Dauphin
The last full day of your trip is scheduled for the city of Fort Dauphin. You will go there directly after breakfast and you will quickly discover the strongly changing vegetation notice. More and more high mountains surround the road and shape the landscape. Numerous sisal plantations offer a breathtaking view. Fort Dauphin or Tolagnaro is a colorful port city, which offer you numerous attractions and activities. You can climb the Pic Louis and get an exceptional view of the surrounding landscape or go through the eventful alleys of the small harbor town stroll. If you need more inspiration to celebrate this day of your Madagascar vacation to be able to arrange optimally, you speak to us with pleasure. The overnight stay on the seventh day will be provided by the hotel Lavasoa, whereas you can enjoy dinner at the Chez Perline, one of the best restaurants in the region.
Day 8: From Fort Dauphin to Antananarivo
In the standard version of this individual tour, you will return to Antananarivo by plane on the eighth day. Alternatively, you can extend your trip if you wish and we will provide you with a Travel package together, where you will travel by car back to Antananarivo. This trip requires a Extension of at least eight, better nine days, as the track conditions are sometimes a bit difficult. Feel free to contact us for more information.
Facts and figures about the tour
As with all our tour proposals, we offer you a Maximum flexibility and accommodation. Almost all stops of the tour can be changed individually. We also offer you the possibility to integrate the return trip to Antananarivo into the tour. You only have to contact us and let us know your wishes, so that we can Trip to Madagascar to your personal dream vacation can become. In the following we now present you another List of servicesthat you can expect from this trip as well as the total costs. For maximum transparency, we have additionally integrated an overview of what services you still have to pay on site or during the trip.
| | |
| --- | --- |
| 8 days tour from Tulear to Fort Dauphin | Price per person |
| 2 to 3 guests | 1750 € |
| 4 to 5 guests | 1700 € |
| 6 - 7 guests | 1680 € |
| 8 - 9 guests | 1580 € |
| 10 guests or more | 1490 € |
For single rooms we have to charge a supplement of 300€.
Integrated into the basic price:
Tour guide in German or English language
Logistics and accompaniment
all nights in the specified hotels
Breakfast and dinner in the hotels or restaurants
Transfers and trips as specified
Four-wheel drive car and driver and fuel
Fees and entrance fees for the indicated national parks
Not integrated into the basic price:
Lunch and drinks
personal expenses
individual leisure activities
Sightseeing and excursions according to individual wishes
national and international flights
Diverse landscapes and people
Fantastic swimming possibilities at the Mozambique channel