Cap Masoala and Nosy Behentona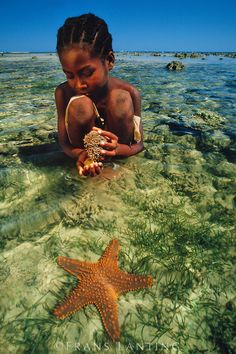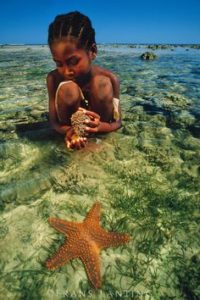 Round trip: Cap Masoala and Nosy Behentona
The Masoala Peninsula is a must for anyone looking for a Madagascar vacation plans and a particularly natural and original travel experience an absolute must on the program: Nowhere on the entire island can flora and fauna be observed and discovered so carefree and uninfluenced by man as on the Masoala Peninsula. In fact, the density of hitherto unknown animal and plant species probably nowhere on Madagascar as high as in this so far only little developed area. The roads to Masoala may be a little arduous in parts, but nevertheless there are small cornerstones of civilization, built in harmony with nature on the peninsula, which now offer you a spectacular base for your vacation in Madagascar can offer. The following offer is for all tourists who are planning a visit to the Masoala Peninsula and want to have a short trip with different bathing experiences and sightseeing have. This tour proposal is, of course, only a kind of basic offer, which you can expand if you wish, according to your personal needs. If you browse a little through our various offers, you will see that in terms of Travel through Madagascar again and again various individualization options can offer. Especially with our individual trips this is definitely the case. For a concrete planning of your dream trip, you should therefore make a non-binding contact request.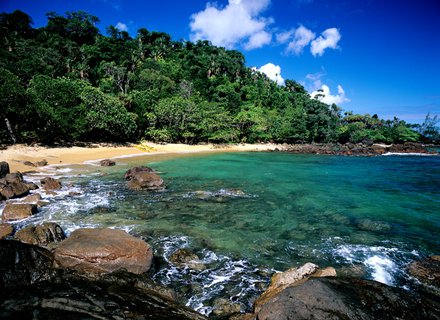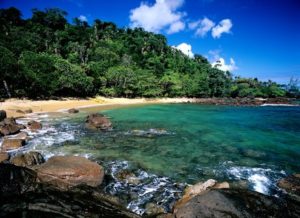 Information about the basic tour
Day 1: From Arol Lodge to Nosy Behentona
The starting point for this trip is the Arol Lodgewhich we would like to recommend as a base camp for your stay on the Masoala Peninsula. The natural construction and design of the bungalows, which are all equipped with running hot water and sanitary facilities, offers you for time on the famous peninsula of Madagascar the ideal base for various excursions. From here you will then also start this 3-day trip, whereby it is initially by motorboat direction Masoala goes. After a short drive, the first thing on the agenda is a picnic on the still pristine island of Nosy Behentona on the plan. There you can also visit a lighthouse that has been miraculously spared from the various cyclones that regularly hit the island and the area. From here you have a breathtaking view of the lagoon of the island. Afterwards we continue through exactly this lagoon to the Cap Masoala Marine Parc. There you can swim in the crystal clear water, snorkel or just relax on the beach. Full board accommodation is provided at the camp in Ambodilaitry.
Day 2: Enjoy the sea at Cap Masoala
The second day of this short trip is also all about water. Enjoy the unique water landscape at Cap Masoala, recover from the stressful weeks before your Madagascar vacation and let the impressive landscape of the Cape take effect on you. Also today you will catered in full board and spend the night in the camp in Ambodilaitry.
Day 3: Back to Arol Lodge
On the third day, after breakfast, you will say goodbye to the unforgettable waterscape at Cap Masoala and return to Arol Lodge by motorboat. If you wish, you can experience many other adventures here
Facts and figures about the trip
This travel proposal can be booked by you with us as a prefabricated package or, however, following adapted to your personal needs be. To make it as easy as possible for you to plan any travel costs, we present the calculation in a table below. The prices shown there apply to the basic offer presented above. If you wish to make individual changes or adjustments, the prices may change. To provide even more transparency in planning, you will also receive a list of all included and non-included services on this short trip. If you have any questions or if you are interested in booking or customizing the tour, we will be happy to receive your contact request.
| | |
| --- | --- |
| Cap Masoala - 3 days | Price per person |
| 2 to 3 guests | 690€ |
| 4 to 5 guests | 720€ |
| 6 - 7 guests | 660€ |
| 8 - 9 guests | 570€ |
| 10 guests and more | 490€ |
For single tents we have to charge a surcharge of 190,00 Euro.
Included in the price:
Logistics and organization
Boat transfers to Cap Masoala, Nosy Behentona as well as to the reserves (speedboat)
Full board including overnight stay in tent with equipment
Entrance to Masoala National Park plus indicated guides including night hike
The price does not include:
Drinks
Tips
individual leisure activities like snorkeling, whale watching etc.