Kirindy Nature Reserve, Baobab Alley and the Tsingy of Bemaraha - Experience Unique Things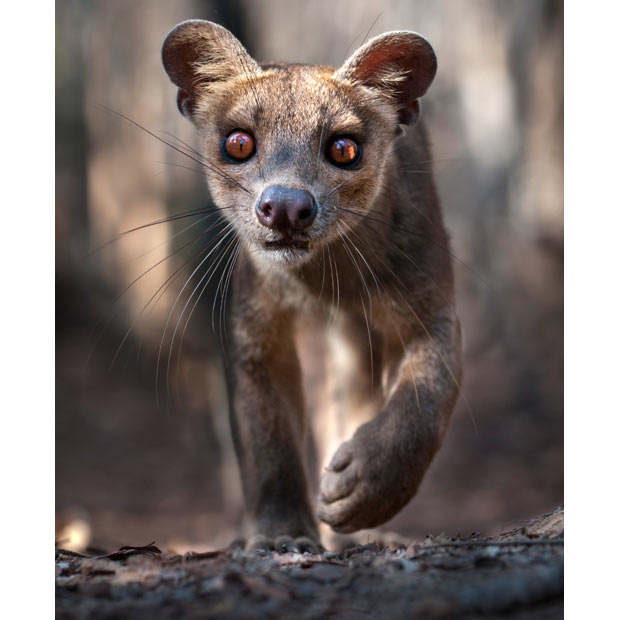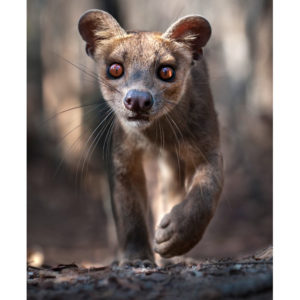 In our repertoire we have Tours to many unusual locations and scenically fascinating areas on Madagascar. Basically it shows very quickly that a Madagascar vacation alone is usually not enough to fully discover the island. Therefore, we structure our tours so that within as few days as possible you will have a Maximum highlights can experience. On this tour you will experience the perfect Combination of spectacular landscapes and unique encounters with nature. You will visit the unique Tsingy of Bemaraha and the Kirindy Nature Reserve. There you can enjoy a variety of diverse and gather unforgettable impressions and at the same time take a break from the daily routine and often stressful civilization. How exactly the tour can take place, you can read below in the explanations of this specific Journey through Madagascar. However, you should always keep in mind that this is a exemplary travel example acts. We offer you a say in all our tours: If you would like to have change requests incorporated into the planning, please feel free to contact us.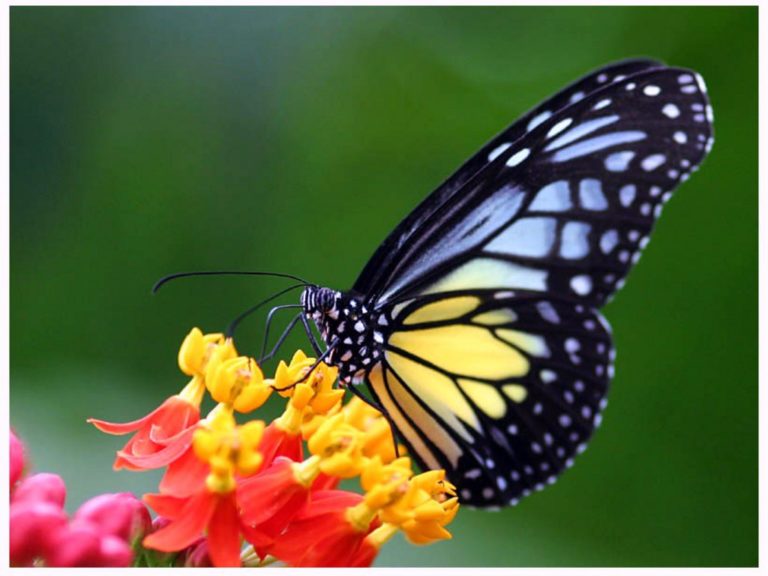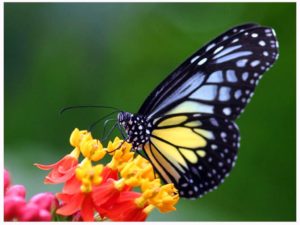 Exact info about the tour: 7 days
This Journey through Madagascar is designed as a small adventure and at the same time an exciting escape from civilization. So you can in your Madagascar vacation spend a few spectacular days that you can live off for a long time after your trip. At the same time, this also means that on this trip you will be able to take a little distance from the classic comfort that you might be used to from your normal vacation. But for these small strains the impressions on this trip compensate all the time. What is important is that a detailed planning of the trip is carried out. This can reduce interruptions or incidents to a minimum. We therefore ask you to contact us in good time if you are interested in this Journey through Madagascar have. However, due to the weather conditions on the island, the tour may be only between May and November of a year take place. Otherwise, the road conditions are sometimes so unfavorable that, for example, the Tsingy can no longer even be reached by car. The following daily schedule will provide you with additional interesting insights.
Day 1: You land in Antananarivo
Today is the day you land on Madagascar. More precisely, you enter the island for the first time on the Antananarivo Airport, the Malagasy capital in the central highlands. Normally flights from Europe land here late in the evening or even at night. We will make sure that you will be welcomed by our team received at the airport and by direct route taken to a nearby hotel will be. If you would like some snacks or drinks when you arrive, we can arrange this for you if you give us plenty of notice.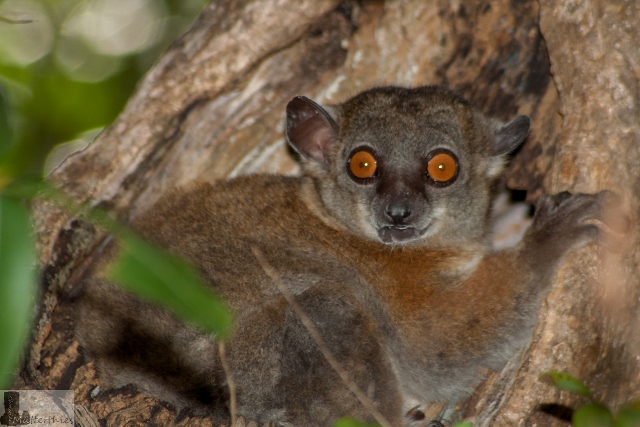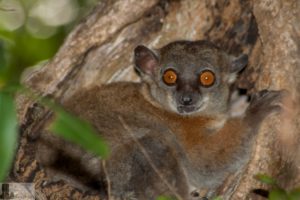 Day 2: Going to Kirindy
Today shows that a precise planning of your Journey through Madagascar can be classified as beneficial in every respect. It goes by plane to Morondava, to the capital of the Menabe region. In order not to prolong the journey unnecessarily, the airplane is the best way, however, the machines take off from Antananarivo Mondays, Wednesdays and Fridays only. In Morondava an off-road vehicle with driver is already waiting for you. This brings you first to the famous Baobab Avenueone of the most popular photo motifs on the whole island. Then we go directly to the Kirindy Private Reserve. This is a spacious forest where many rare animals of the island live. This very day you will take a extended tour to the reserve and with a little luck you can observe some fossas, the rare predators of Madagascar. Also many day and night active lemurs will run in front of your camera with a little luck. The overnight stay is afterwards in the Kirindy Bungalows planned.
Day 3: From Kirindy to Bekopaka
Today is all about scenic impressions for you. You leave the Kirindy Nature Reserve behind and slowly but surely make your way to the spectacular Tsingy of Bemaraha. More precisely, it goes first to Bekopaka. The drive there is long and partly also relatively bumpy. On the way must also crossed some rivers become - like in a real adventure. Then, when you reach Bekopaka, you can relax in the new luxury resort Soleil des Tsingy recover from the rigors of this day tour and spend the evening at a delicious food and a few deliciously cold drinks.
Day 4: You will visit the small Tsingy
Before you go to see the big Tsingy of Bemaraha, the smaller siblings of these exciting rock formations are on the agenda first. You will be picked up by your driver in the morning and taken to the small Tsingy. There you can take part in a hike like in a labyrinth, which demands little in terms of physical constitution. The rock needles rising into the sky are spectacular and also provide a view of many rare plants such as euphorbias and pachypodiums. In addition, it is not uncommon that on this tour you will see various exotic birds or lemurs encounter. The duration of this excursion will of course be adjusted to your wishes. Afterwards you can enjoy a extensive lunch regenerate a little in a very pleasant restaurant right on the banks of the Manambolo River. Afterwards you will go on a boat. This will take you up the Manambolo, where you will enter the Gorges between picturesque rock faces fascinating and unforgettable impressions. Here are also many different Burial caves of the Vazimba, who are still considered today as a legendary indigenous people of Madagascar. This part of the trip has a magical and mystical character. Then it goes backthe new luxury facility Soleil of Tsingy, where you can again end the evening comfortably.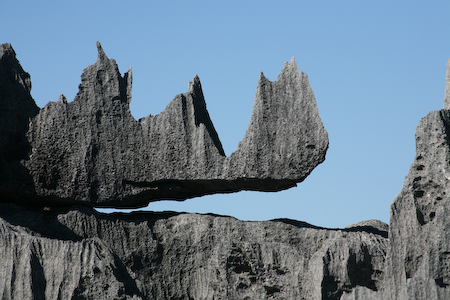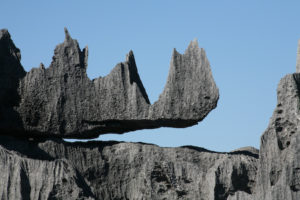 Day 5: Visit the great Tsingy
For today the big day with an extended Stay with the Tsingy of Bemaraha provided. So that you can celebrate and enjoy this event appropriately, the driver will pick you up at the hotel early in the morning at five o'clock. Around six o'clock in the morning you will enter the Tsingy de Bemaraha National Park. Beforehand there is still a Introduction to the climbing harness, which you have to use in the park. First, you will pass through some gorges with steeply rising rocks and some narrow caves. Afterwards you will then reach the exceedingly attractively designed climbing paths and now, at the latest, you will realize why instruction in the use of the climbing harness is so important: numerous stairs, suspension bridges and also guide ropes will take you safely through the park. You will glide between the pointed rock needles, the tsingy, which rise into the air, and thus reach unique viewpointswhere you will not infrequently be speechless. Enjoy the fascinating panoramic view and store memories of them unique trip to Madagascar that you will never forget again. The exact path you take during your tour of Tsingy National Park depends on your personal interest and fitness. There are five different designed tours, on which the park can be explored. Besides the various breathtaking views and the unique atmosphere in the park also inspire the Different animals, which not infrequently show themselves to cautious visitors: Numerous lemurs and a good 94 different bird species, including the rarest osprey in the world, are at home in this nature park. After the extensive tour through the park, we return to the new luxury facility. Soleil of Tsingy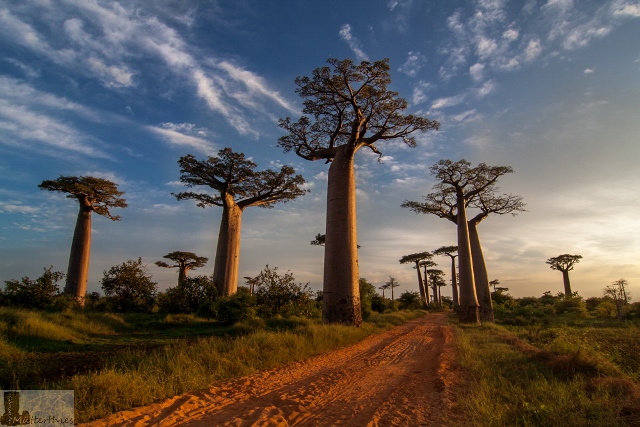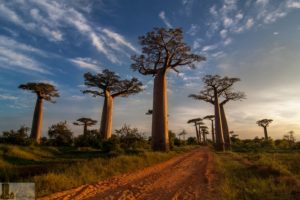 Day 6: Going back to Morondava
Today you will start your return journey, but you will experience some special adventures. First you will go to South direction to Belo-sur-Tsiribihina. You can have a good lunch in an attractive restaurant before you are taken across the river by ferry. Afterwards it goes on through the dry forest of the west coastwhich is not only pretty to look at, but also gives many species a home. Just in time for sunset you will reach the famous Baobab avenue once again and you will be able to in the reddish play of colors of the setting sun shoot a few breathtakingly beautiful photos or just enjoy the spectacular sight. Afterwards you will continue to Morondava, where you will stay in a wonderful Bungalow complex by the sea stay overnight.
Day 7: From Morondava to Antananarivo
Today ends your tour that you have booked with us and it goes back to Antananarivo. If you have booked an additional connecting tour, because this excursion into the world of the island of Madagascar has been too short for you, it goes now according to your individual travel plan more.
Facts and figures about the tour
We would like to emphasize once again that this tour has been put together by us as an example in order to give you an idea of the possibilities that you will have during your Madagascar vacation are available to show. Of course, you can book this tour exactly as we have presented it to you. Alternatively, we take on your personal change requests but also always considerate. For this, it is sufficient if you contact us without obligation - then we can discuss everything else. If you are specifically interested in the tour presented above and would like an approximate overview of possible costs, you can take a look at the following table throw. In addition, you will find all services during this tour listed below. If you have any questions or would like to further information we are also at your disposal.
| | |
| --- | --- |
| Kirindy - Tsingy of Bemaraha - Morondava - 7 days | Price per person |
| 2 to 3 guests | 1.860 Euro |
| 4 to 5 guests | 1.790 Euro |
| 6 - 7 guests | 1.750 Euro |
| 8 - 9 guests | 1.680 Euro |
| 10 guests and more | 1.660 Euro |
For single rooms we have to charge a supplement of 290 Euro.
Services included in the basic price:
Logistics
Accompaniment by an experienced German or English speaking guide
All-wheel drive car plus driver and diesel
all specified overnight stays
Half board with breakfast and dinner
Services not included in the basic price:
Lunch
Tips
Drinks
Entrance fees to Tsingy de Bemaraha National Park and Kirindy Reserve
Guides in the reserves and national parks
personal expenses
individually chosen, optional leisure activities