From Ankify to Sambava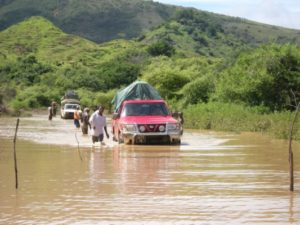 The Vanilla Coast of Madagascar in 7 days
The Vanilla Coast in Madagascar offers all kinds of unique insights into the special diversity of a very special region on the Red Island. That's why we now offer many different tours that cater to People with different physical constitutions and individual interests direct. With this offer we present you a seven-day tour, which takes you from Ankify to Samabava. Often before starting this tour our clients take a Stay on the island of Nosy Be where a truly unique experience is guaranteed. paradisiacal vacation feeling arises. The following trip is basically suitable for all types of participants who are interested in landscape and culture as well as fascinating insights into the impressive world of Madagascar are interested. A special physical constitution is required for these Journey through Madagascar not necessary, as extensive and difficult hikes are not planned. The tour as such, moreover, we can already in the planning phase to additional individual wishes customize on your part. In this way we can ensure that together with us you will have an unforgettable Dream vacation in Madagascar can experience.
Detailed info about the tour
In order to provide you with as comprehensive an insight as possible into tour planning, we present to you at this point the rough design plan for the individual days of the tour. If you wish, you can directly request a booking with us and take the tour as such. Alternatively, we offer you, to align the concrete daily planning even more individually to your wishes. For this, you just need to contact us and together we can discuss how our tour can accommodate you even more.
Day 1: The journey begins in Ankify
Regardless of whether you have spent time on the perfume island of Nosy Be beforehand or whether you start directly on this tour - you will begin in the morning with the Departure from Ankify. At first, you will struggle with the car over a somewhat difficult slope, but the experienced driver will do his best to make your ride as pleasant as possible. After a well 2650 kilometer tour through an extremely varied and uniquely beautiful landscape, you will reach the Camp Tattersalli near Daraina. There in the camp directly also the overnight stay is planned.
Day 2: It goes on to Sambava
Before you leave by car for Sambava, so to speak the capital of vanilla, there will be a Visit to the reserve of Bekaroaka on the plan. There you can examine various lemurs and take a closer look at exciting reptiles and amphibians. So that you can fascinating nature in this reserve as accurately as possible, while leaving plenty of time for snapping numerous photos, is the Trip to Sambava only planned for the early afternoon. In Samabava you will then also expect a Dinner as well as a pleasant Overnight stay in a selected hotel.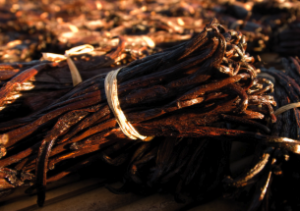 Day 3: Plantations and the city of Antalaha
On the third day you can first relax extensively with a breakfast, because the continuation of the journey is planned for the late morning. Planned is first a visit of exciting and very extensive Spice and vanilla plantations. Learn why the Vanilla Coast is actually called the Vanilla Coast and take a look at the fascinating cultivation of this uniquely exotic spice. After lunch we will continue to Antalaha, where you can find a extensive sightseeing tour of the city and the nearby surroundings can undertake. After that the car will take you back to Sambava, where the overnight stay is also planned.
Day 4: Going to Andapa
If you wish, today you can first visit the closer surroundings of Sambava explore, before going by car after lunch up in the mountains to Andapa goes. There you can expect not only a spectacular view, but also the Soaland Chalêtwhich will welcome you warmly.
Day 5: Visit to the private reserve of Antenetiambo
Today, after a small breakfast snack, you will leave early in the morning around six o'clock. It goes to the six kilometers away Matsobewhere the private reserve of Antenetiambo is already waiting for you. There you can enjoy a Day hike which is personally accompanied by the owners of the reserve. On this hike you can see numerous Insights into the nature of the east coast enjoy and take in the manifold facets of the impressive landscape. Afterwards it goes back to Andapawhere the overnight stay is also planned for this evening.
Day 6: It goes back to Samabava
Today you will travel back to the most important and significant trans-shipment center of vanilla: to Sambava. Here you have the entire day at your disposal and can choose for yourself which activity best suits your interests. For example, you can go on a Excursion to the Holy Lake Antahomaro where numerous crocodiles live. Alternatively, you can also visit one of the largest Coconut plantations the world or visit a vanilla processing plant take a closer look. In any case, there are numerous opportunities to acquire the noble pods at attractive prices.
Day 7: The end of the journey
With today ends the tour and you say goodbye either in the direction of Antananarivo, where the international airport awaits you, or you enjoy yourself with a direct Connection tour, which will give you even more of the fascinating secrets of Madagascar revealed.
Facts and figures about the tour
As has already been pointed out, for the implementation of this tour. No special physical conditions to fulfill. The list of included services below applies to the travel package presented above. We will be happy to provide the same Customize according to your wishesBut the price of the trip may change accordingly. We estimate a open and direct contact and accordingly would be very pleased if you would simply contact us to discuss further details.
| | |
| --- | --- |
| Ankify to Sambava - 7 days half board | Price per person |
| 2 to 3 guests | on request |
| 4 to 5 guests | on request |
| 6 - 7 guests | on request |
| 8 - 9 guests | on request |
| 10 guests and more | on request |
Included services:
Logistics
Accompaniment by German speaking tour guide
Four-wheel drive car or minibus with fuel and driver
Overnight stays in the hotels indicated above
Breakfast and dinner
Services not included:
Lunch and drinks
optional local guides
Tips
Flight transfers