Masoala Peninsula and Nosy Mangabe
With a Madagascar vacation you can experience numerous adventures as you know and get a glimpse of a fascinating and incomparable nature throw. There is hardly any other place in Madagascar where this is as clear as on the Masoala Peninsula. The peninsula in the east is covered by the original primary forest and is as good as uninfluenced by man. Numerous animal species that have made their home exclusively here and many plants that are still undiscovered by science can be found on the peninsula. While the journey can be considered somewhat arduous at times, you should not assume that you should not expect any comfort during your stay on the Masoala Peninsula. In fact, the Masoala Resort as well as the Arol Lodge with especially comfortable offers in good standard. For all those who want to plan a short trip to Masoala, we therefore put together various travel packages that know how to give the best possible impression of the peninsula and life there. This travel package, for example, is for those who want to see as much as possible of Masoala in the shortest possible time. experience and discover much of Masoala and spans a period of three days.
For your vacation in Madagascar and on the Masoala Peninsula, we also offer many other travel suggestions in addition to this tour package. Basically you only have to choose between the different options or if you wish you can also Various combination options take advantage of. The following itinerary can also be modified at your request. extend or modify. Since us Your dream vacation in Madagascar is particularly close to your heart and we see ourselves as a comprehensive service provider, all you need to do is contact us and we can discuss everything else.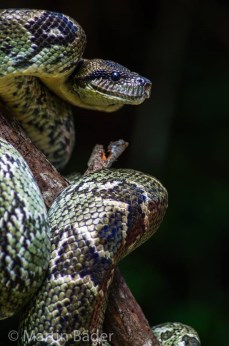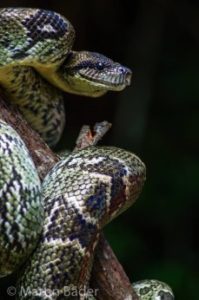 Round trip information
Day 1: Arrival in Masoala and visit of the rainforest
On the first day of this three-day excursion, you will first land in Maorantsetra, as the journey with a Air Madagascar flight is the fastest and most convenient way to get to Masoala. From Maroantsetra it goes continue with the fast motor boat to Ambodifohara. The drive takes a good hour and a half and in Ambodifohara you can leave your luggage directly at your accommodation in the Arol Lodge stow away. Afterwards, the first activities are already on the schedule. You can choose between a first Visit the rainforest and a round Water sports in the bay of Antongil decide. In the rainforest at this time of day you can admire many unusual animals such as red varis, helmet vangas and many other creatures. In the crystal clear waters of Antongil Bay, on the other hand, you can see numerous fish and other aquatic life. Alternatively, you can also take a Walk along the east coast and get to know the village life of the local people. One of the two founders of Arol Lodge is from Germany and will gladly take the lead on such a walk. Walk through plantations with clove trees, coconut palms, vanilla plants and many more and enjoy the tranquility and uniqueness of this special environment. At the end of this fascinating day is then still a Night hike on the plan. During this guided hike you will encounter many nocturnal animals that have remained hidden during the day. The day then continues with the overnight stay in the Arol Lodge to the end.
Day 2: Trip to Nosy Mangabe and drive to Maroantsetra
On the second day of your Journey through Madagascar or over the Masoala Peninsula your stay at Arol Lodge is already over: Already early in the morning you will drive by boat over to the island Nosy Mangabe. This is one of the many special reserves in Madagascar. Nosy Mangabe was originally established as a special reserve to sustainably protect the so-called finger animal. In the meantime, numerous rare animals live on the island of Nosy Mangabe, which is almost untouched by human hand, and the fauna on this island also has a lot to offer. For the morning as well as the early afternoon are various explorations on the island planned. Afterwards it goes by motorboat to Morantsetrawhere you can spend the rest of the day design according to your own wishes can. You will spend the night this evening in the Masoala Resort, where you will be spoiled with delicious dishes.
Day 3: From Maroantsetra we go back by plane
On the third day of this small tour you will enjoy a extensive breakfast at Masoala Resortbefore the team will guide you back to the airport. From there, you will take off on an Air Madagascar flight back to Antananarivo or another city in Madagascar. The adventure may or may not be over for you at this point.
Facts and figures about the tour
This rather short tour is aimed at people who have limited time to pay a visit to the Masoala Peninsula during your vacation in Madagascar. The excursions have been designed to for people with different constitutions become feasible without any problems. In principle, however, there is always the option to agree on more precise details with the guides on site. If this tour seems too short or if you would like to include another destination, you can either have a look at our other tours. Individual travel to Madagascar or contact us directly. Years ago, we specialized in accommodating you as much as possible with our tour planning. Accordingly, individual changes such as extensions or refinements are always possible. Accordingly, the following list can be understood as a guideline for the basic tour and is intended to serve as an initial calculation aid so that you can Costs for your trip to Madagascar can better assess.
| | |
| --- | --- |
| Masoala and Nosy Mangabe- 3 days | Price per person |
| 670€ | |
For single rooms we have to charge you a surcharge of 190,00 Euro.
Included in the price:
Logistics and organization (from/to arrival/departure Maroantsetra)
Boat transfers and airport transfers
Full board and lodging at Arol Lodge or Masoala Resort
Entrance to Masoala National Park, all indicated guided tours including night hike
Price does not include:
Drinks
Tips
individual excursions and activities