Plan Madagascar before arrival
Important tips for travel preparations
You have decided to take a trip to Madagascar. Of course, it makes sense to prepare as much as possible from Germany and thus avoid possible unpleasant surprises. In this small blog entry I would like to give you provide a guidelinein which I refer to my own travel experiences as well as the experience of our countless guests who have spent their vacations in Madagascar. Surely there are many other approaches to plan a trip and prepare for it. Therefore, I would simply like to point out different points from which you can filter out the ones that are suitable for you.
1- Cheap flight connections
2- Visa for Madagascar
3- Security on the island
4- Medications and vaccinations
5- Photo equipment
6- Clothing
7- Useful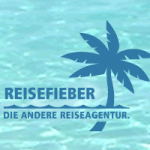 Cheap flights to Madagascar
Unlike most destinations, it is not advisable to wait for cheap last minute deals when traveling to Madagascar. Experience shows that flights tend to become more expensive as the scheduled flight date approaches. Of course we recommend to compare the prices online or in your travel agency. Personally, we have always had very good experiences with the agency "Reisefieber" in Stuttgart. The advice is always professional and the team makes great efforts to find the best rates and offers for the guests.
Unfortunately, there is no direct flight connection from Germany to Madagascar so far. Mostly connections are made via Paris (CDG) or also Johannesburg offered. But there are also countless other connections via Amsterdam and Nairobi, about Mauritius or the Seychelles and since a few months even a connection of Turkish Airlines via Istanbul.
In my personal experience, Air France is a very good, though often not the cheapest, way to get a Direct flight from Paris (CDG) to Antananarivo. This connection with Air France enables passengers to 2x 23kg luggage + 12 kg hand luggage to take on board with you. Due to these generous provisions, you can still take one or the other souvenir for your loved ones or even yourself back home on the return trip without having to expect additional costs.
There is little reliance on airline connections in Madagascar. Air Madagascar, for example, continually slows itself down. A new airline is currently being planned, which will primarily offer domestic flights. It is not yet possible to say when the project will be realized. If a domestic flight cannot be avoided, keep in mind when planning that domestic flights usually allow less luggage than international flights. More than 20kg per person is usually not allowed. Detailed information about flight connections from Europe to Madagascar are constantly updated by us.
Visa for Madagascar
The application for a visa and the payment of the fees must now be made before departure and not upon arrival at the airport, as was previously the case.
As for the formalities, the electronic visa is available only for tourist stays and the deadline for the application is 72 hours.
Fees vary depending on the length of stay:
E-visa for 15 days (14 nights): 10€.
E-Visa for 30 days (29 nights): 35€.
E-Visa for 60 days (59 nights): 40€.
In addition, your passport must be valid for 6 months beyond the return date;
The official website where you can apply for your visa is :
https://evisamada-mg.com/fr/home
Please pay attention to this information.
.
Security on the island
The topic of security is always the subject of controversial discussions among travelers. Unfortunately, there are always different reports on the Internet, some of which are years old and are rehashed again and again. On the whole, Madagascar is a safe country and the same common sense rules apply here that are valid in all other countries of the world:
At night you should not walk alone in Antananarivo
Gold jewelry should be not openly worn
In some national parks, especially Isalo and during the Tsiribihina river trip, night tours are generally no longer possible. However, in several parks there is explicitly the possibility to do so.
The Road traffic and the local, rather chaotic customs on the road are unfortunately not comparable to those in Germany and are, in my opinion, the only safety problem in Madagascar. To be on the safe side here, it is highly recommended to hire a knowledgeable driver with a perfectly equipped car and to avoid public transportation completely. If the use of public transport is unavoidable, it is advisable to inform yourself in detail in advance about the public transport in Madagascar to inform. Also from the Self drive in Madagascar we do not recommend as a rule. For experienced Africa travelers, however, there are several possibilities to make a Rental car to make use of our services. In our Information about Madagascar from A-Z you will find more about the Safety in Madagascar.
Medication and vaccinations
This topic is also very polarizing between individual travelers. The safety fanatic will take everything from clean syringes to painkillers. The adventurer is rather of the opinion "if what happens I react on the spot". At this point, I can of course only pass on my personal experience. In individual cases, any medication should be clarified with the family doctor and his prescriptions should be strictly adhered to.
You can find a detailed overview of travel preparation in terms of medication and vaccinations on the Reisemed-experten.de site.
Malaria prophylaxis I can not recommend from my own experience or only in rare cases, because about 30% of the guests after about a week from the not to be underestimated side effects become ill. There are huge regions where there is no risk at all throughout the year and there are climate-related differences in such a vast country as Madagascar, which decisively influence the risk factor of contracting malaria. For example, the probability of contracting malaria in the highlands in winter is almost zero. All it takes is a bring decent bug spray and in the regions concerned under a well stretched mosquito net to sleep. One is part of the standard inventory in all hotels and does not have to be brought extra. Many guests will leave Madagascar without ever having seen a single mosquito. To be on the safe side, you can seek advice from a tropical medicine specialist beforehand.
Photo equipment
A country that offers so many breathtaking natural spectacles as Madagascar naturally attracts many passionate amateur photographers. In this case, the entire trip is usually designed according to the desired photo motifs. In this case, you should consider in advance exactly which parts of your photo equipment you will need in any case. To avoid problems on the spot, you should always bring all the necessary items already with you to Madagascar. It will hardly be possible to get a decent CF/SD card on the island and also batteries or other specific accessories, you cannot acquire on the island. For travelers who are interested in high quality photos, we recommend the following Your Madagascar vacation for photographers to plan well in advance.
Suitable clothing
The clothes you take with you to the island, of course, depends on the Way of your vacation, the Season and also the Destinationsthat you have chosen for your stay on the island.
In general, you should always be prepared for all possible weather conditions. In the Rainy season is above all based on sufficient Waterproof clothing to pay attention. Since Madagascar is an island with 4 climate zones, these also make different demands on the clothing accordingly. As a small tip I would like to give you on the way that it can be very advantageous especially in the humid, muggy regions of the island to wear long-sleeved shirts and long pants, through which a mosquito can not easily bite through.
Also, you should note that it is possible on the Highland as for example in the Andringitra Mountains on hikes especially in winter nights (June, July and August) yet Sensitive cold can be. As the climatic differences depend considerably on the respective travel time and region, you should already be familiar with the deal with expected weather conditions and adjust your clothing accordingly. Here you can learn more about Weather, climate and the best time to travel in Madagascar.
Travel insurance is an important part of travel.
-Travel Cancellation Insurance
We recommend that you take out travel insurance. If you wish to make use of this, you should take out this insurance as soon as possible after booking the trip. However, for travel bookings made within 30 days before the start of the trip, insurance coverage is only available if the travel cancellation insurance was taken out on the day of booking or the following day!
In addition, you can still buy the following travel insurance there:
- travel health insurance
- Luggage insurance
- Travel accident insurance
Useful
Last but not least, we would like to share with you several pieces of advice that experience has shown to be very useful, but often not considered:
A Headlamp, to have hands free on hikes after sunset
Cards from water repellent material
A Replacement glasses and a Sunglasses
Sunscreen with sufficient SPF. In Madagascar, such a expensive and hard to find
Copy of passport Store in a safer place, the same applies to the transport of travel funds
GPS device can be very helpful during hikes
Good walking shoes when more difficult hikes or trekking tours are on the program
A travel diary, in which every evening impressions and special experiences are noted, pleases you even years after you have undertaken the journey.
Hard case usually prove much more useful than backpacks or travel bags, a small backpack for day trips can prove very useful.
Travel plugs for electronic devices are not necessary. However, you should ask your bank about money exchange, Visa cards and ATMs in Madagascar. You will also find assistance on the subject of money and payment in the section Money and banks in Madagascar.