Cheap, fast and reliable
Who his Madagascar vacation would like to spend, which has in principle of course different arrival options to choose from. However, since Madagascar is an island, it goes without saying that you will land on the island either by ship or by plane. Ships that dock in Madagascar are usually often cruise ships, and the fastest way to travel directly to Madagascar is still by plane. For Travelers from Europe there are different airlines and departure airportsthat come into question. However, direct flights are rare and are simply not offered from Germany, Austria or Switzerland. Who travel to Madagascar should therefore be flexible with regard to flight dates, check-ins and other factors. Mostly it is not possible cheap and at the same time fast flight connections to discover and often the research is very time-consuming. We would like Your vacation in Madagascar as relaxed as possible and therefore offer you not only various travel packages such as Theme Travel but help you with the basic information to find the right flight. All the important info about the most common Air travel to Madagascar can therefore be found below in this current blog article.
General information about flights to Madagascar
At the beginning it was already mentioned that direct flight connections from Europe to Madagascar difficult to book are. There are only a few European countries from which direct flights to the island depart. Due to the developments so far, these tendencies are not likely to change much in the near future. Madagascar is a poor country that has not yet been able to profit too much from the tourism boom. More information about this can be found on our portal in the background information section under the Tourism section find. The restricted flight connections understandably contribute a significant part to the limited tourism development on Madagascar with - many tourists who want to have a Trip to Madagascar could imagine in principle, fail already with the attempt a suitable flight connection into the island state to find. Then there are also different prices, baggage regulations and comfort aspects, which can further complicate a trip to Madagascar for tourists.
Flight connection from Germany
It exists no direct flight connection from Germany to Madagascar. For this purpose, it is possible to take off with Lufthansa or South African Airlines from major German airports such as Frankfurt or Munich and fly to Johannesburg or other major African cities. From there, a connecting flight to Antananarivo can be booked. Occasionally, flight connections from Germany via Mauritius are also possible.

Flight connections from France
Given the specific history that links France and Madagascar, it is not surprising that Direct flights possible from Paris are. Both Paris Orly and Paris Roissy (Charles de Gaulle) can be selected as departure airport. Corsairfly with starting point in Pariy Orly is usually the cheaper alternative. Regular flights usually depart from three times a week. One piece of checked baggage weighing up to 23 kilograms and one piece of carry-on baggage weighing up to 5 kilograms are usually permitted. In terms of comfort, the machines on these flights are adequate, even if the freedom of seating is not quite as generous.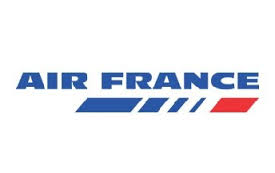 A good alternative is Air France, which also offers Three times a week with aircraft departing from Paris (Charles de Gaulle) to Antananarivo. The aircraft of the Air France fleet are significantly more luxurious and generate more legroom. In addition, an entertainment program is offered on board. Air France flights also allow two pieces of luggage weighing up to 23 kilograms and one piece of hand luggage weighing up to 12 kilograms is also included. Air Madagascar also offers flights to Madagascar, although these are usually operated through other airlines, as Air Madagascar does not have permission to fly in European airspace. The advantage of booking through this airline is that you can fly from Discounts up to 50% on Air Madagascar domestic flights. can profit.

Air Austral is another carrier that departs from Paris, but does not offer direct flights. Air Mauritius or British Airways can also offer flights, although these also do not fly directly to Madagascar, but only allow combinations with connecting flights. Accordingly, you will already see when booking a flight that a Trip to Madagascar is not quite easy to perform. But on the island itself you will be compensated for the long flight and the possibly somewhat inconvenient journey. Madagascar offers you countless charms and gives you countless experiencesthat you will probably never forget again. So that your Madagascar vacation can become such a wonderful experience, the right preparation is crucial in any case. The more time you have in advance to plan the trip bit by bit, the better will be afterwards also Your vacation on the island become. We would like to advise you in your planning, be helpful to you and relieve you from the outset of some tasks that are best done on site anyway. Feel free to take a look at our various offers and also have a look at our fixed travel in - there, thanks to forward planning, you can save already at the time of booking. If you would like to use our support, are interested in a specific travel package or otherwise need our help, we will be happy to assist you.
Turkish Airways has been flying cheaply to Antananarivo via Istanbul since the end of 2015
Madagasikara Airways is a new airline for domestic flights, not quite up and running yet but they have like new planes.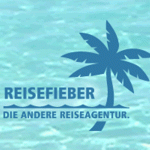 We recommend the Travel Fever Agency from Stuttgart for all bookings and everything concerning flights