Experience the exciting natural event live on September 1
On the first of September 2016, Madagascar has a very special highlight to offer all astrologers and astronomers: a annular solar eclipse cross Madagascar from West to east. With the almost always clear skies on almost all parts of the island, the very rare annular solar eclipse is seen under excellent conditions to observe be. Along the northern half of the western side of Madagascar there is the least probability of cloudy skies. In addition, light pollution on the island approaches zero, so you can count on great pictures this rare spectacle can expect. In a line from Mahajanga to Tomasina the full expression will be seen.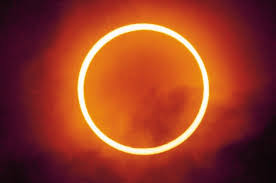 Madagascar Solar Eclipse 2016 Facts
On September 1, the moon will move in front of the sun over Madagascar's sky and partially eclipse it for up to 12 minutes. This type of eclipse is called an annular solar eclipse. Unlike the total solar eclipse, a fiery ring will remain visible. Nevertheless, during this natural event well 95% the sun eclipsed by the moon be. Should you decide to witness this special spectacle during your stay in Madagascar, you should definitely book a corresponding Safety goggles carry with them to avoid irreversible damage to the sensitive retina.
An annular solar eclipse in Madagascar is a very rare and a very impressive natural event. The high degree of coverage of the sun bathes the landscape on the island in a mystical light. The ring of fire first appears on the west coast of the African continent which is completely crossed in the direction of Tanzania and then it comes over the north of Mozambique a little later to Madagascar. Vacationers who are in the capital Antananarivo at this time will find optimal conditions to witness the solar eclipse. Afterwards it will still be visible on Réunion until the central zone will extend several thousand kilometers over the Indian Ocean without further land contact. The eclipse will end at sunset about 1000 kilometers west of Australia.
For astronomers we are happy to organize the logistics for an optimal observation of the solar eclipse 2016. Of course, we offer all interested parties appropriate additional tours and comprehensive advice.