The private plane is worth its weight in gold in Madagascar
Madagascar is a beautiful island with breathtaking flora and fauna. But especially for tourists, who of course always like to explore the island and also want to make side trips to Mozambique or other areas, this can be quite difficult. Why? We would like to explain that briefly here.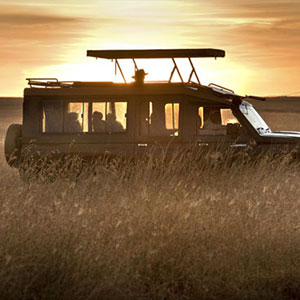 The infrastructure of Madagascar
Of course, many tourists want to be mobile, also in Madagascar, and book a rental car. This is of course no problem, considering that the rental car usually has to be booked with a local driver. Of course, it must be remembered that only a fraction of the 50,000 km of roads that exist in Madagascar are paved, which means that just 5,800 km are paved. In the rainy season, most roads are therefore impassable. But not only that, to book a rental car reduces the vacation budget immensely. Because 100 euros per day plus fuel costs are not quite unusual here. For many, therefore, the rental car does not fall into the short list, which is quite understandable.
But more and more people use a bicycle to see this beautiful island. If you want to make tours by bike, you are of course welcome to contact us. But it is important that you are an experienced cyclist and also always have enough spare parts with you. Safer here is in any case a guided bike or even hiking tour, so you are always on the safe side.
Explore Madagascar by bus or cab
Cheaper and also more adventurous, however, is to explore the beautiful island by bus. These are often very full, but it is very exciting to travel with it and cover short distances. Especially since you can get from A to B without any problems.
Just like buses, there are cabs, which are distinguished between bush cabs and normal cabs. The bush cab takes new passengers at each stop, while the taxi-bes much faster and more comfortable to get to your destination.
Nevertheless, one should refrain from bus and train running on time. So if you have an appointment, you should change to other travel options or start your journey very early. Because in Madagascar, it is not uncommon for the driver of the bus or cab to stop to chat with an acquaintance for 30 minutes.
Travel by train - adventurous but hardly possible anymore
Traveling by train has become somewhat difficult, as only one route Fianarantsoa - Manakara is currently operated. This means that only the east coast is served. However, the journey is very adventurous. During these 8 to 10 hours of train travel, the tourist not only sees a beautiful landscape, but can also observe how spices are loaded and gets to know the country and its people up close.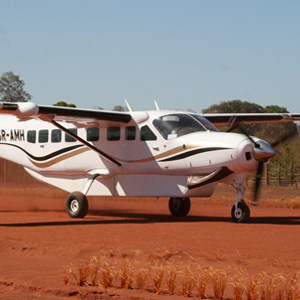 The easiest and fastest way to travel is by private plane
Business people in particular use the Private plane, to get to their appointment on time. However, more and more vacationers are becoming aware of this way of traveling and take the opportunity to rent a plane for their tours. This is because the local airlines are not always so reliable and here can already happen that a flight is canceled at very short notice and postponed indefinitely. This is especially annoying if the hotel has already been booked and you have no other way to get to the next place. Because especially in Madagascar it is not always possible to travel when and how you want - especially in the rainy season this can be a difficult undertaking.
If you also want to visit different stations in Madagascar or also have business appointments, you can always contact us. We will organize a private jet for your tours, which will bring you reliably to any place and will not let your business appointments or your tours fall into the water anymore.