Honeymoon in Madagascar - 10 days special offer: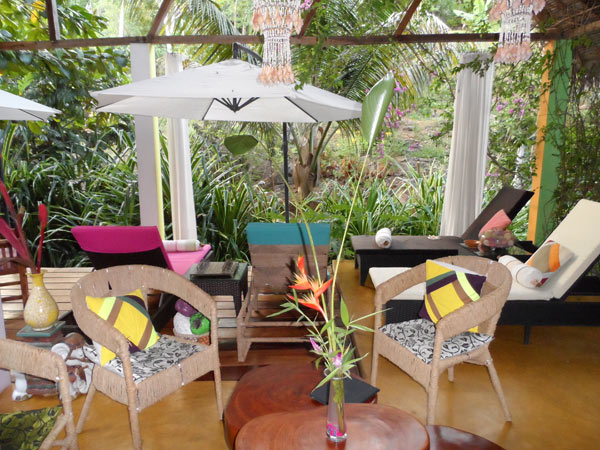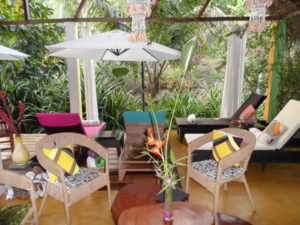 10 days special offer for the east coast
There are many different ways to unique and unforgettable honeymoon in Madagascar to experience. You can spend the days on the island in a stunning luxury hotel and relax with Luxury and exoticism be pampered in equal measure. But you can also use the time on Madagascar to make adventurous discoveries and dare a glimpse into the mysterious world on this indescribable island. For this very purpose, we have put together a very special travel package that will take you to the East coast of Madagascar brings and you Luxury, comfort and adventure equally bestowed. Immerse yourself in the dense greenery of the national parks populated by numerous life forms and relax on the miles of sandy beaches of this island. Enjoy delicious dishes in authentic and lovingly run restaurants of good reputation and stay overnight in comfortable and unique accommodations. Our 10 days honeymoon to the east coast of Madagascar starts with your arrival in Antananarivo, takes you to some of the most beautiful places in Madagascar and ends with a stay of several days on the famous island of Sainte Marie. In the following we would like to introduce you to the different Stations and highlights of the trip we are planning in detail. If you have any questions about this, we will be happy to hear from you. We would also like to draw your attention to the fact that this travel package is still available upon request. individually changed can be. We attach great importance to customize our honeymoons to your very personal ideas and needs. After all Your honeymoon in Madagascar enable the best possible start to your future together.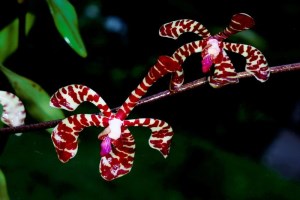 Tour suggestion:
10 days special offer for your honeymoon
Day 1: You reach Antananarivo
International flights in Madagascar usually land in Antananarivo, the Malagasy capital. Once your plane has landed, we will pick you up personally so that Your arrival on the island under the best possible conditions. Should you have any wishes upon arrival, for example with regard to drinks, we ask you to clarify this with us in advance. We will take care of this request as well as the subsequent Transfer to the nearby hotel Villa Sibyl. There you will spend the night and before that you will have a delicious dinner together with us.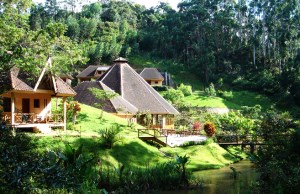 Day 2: You travel from Antananarivo to Andasibe
First, you strengthen yourself on the second day of your Honeymoon to Madagascar with a hearty breakfast before you leave by car with to Andasibe set off. Andasibe is a very prosperous city in the east of the country, just near the national park of the same name. On the way there you will get from the car breathtaking insights into the scenic diversity of the island. On the way you will make a stop at Moramanga around noon, where you can have lunch in a very good restaurant located there. Arrived at the destination of your today's stage, the Vakona Lodge, a place that will provide you with an upscale standard and numerous amenities, such as culinary delights for dinner spoiled.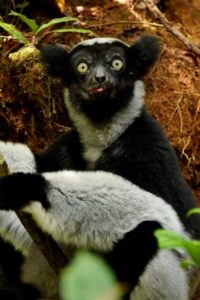 Day 3: You will explore Andasibe National Park
The Andasibe National Park is known mainly because of the indris living there. This is the last still living species of the Giant lemurs. The indris can weigh up to 14 kilograms and thrill with their breathtaking singing cries, which can be heard for miles. The Andasibe National Park, which you will visit on the third day of your trip on a extensive excursion, is also known for numerous other extraordinary life forms such as birds, insects or even reptiles. You will surely see some of these specimens during the tour. For lunch you will return to the Vakona Lodge and visit the nearby Vakona Zoo, which is used for numerous species of lemurs and many other animals is known. Towards evening you will spend the night again quite romantic in the Vakona Lodge.
Day 4: You go to the nest of dreams
The fourth day of your Honeymoon in Madagascar is fully dedicated to romance. After breakfast you will leave and continue east by car. Now you can notice the strong landscape changes and will also see a climatic change perceive. The destination of this leg of the journey is Manambato, where already A boat is waiting for you. After a 45-minute drive you will reach the Nest of dreams (Ankanin`ny Nofy). Let the breathtaking sight of the wide lake with the beautiful sandy beach and enjoy in this idyllic and romantic atmosphere a unique dinner. Afterwards you can retire for the night to the impressive Hotel Palmarium Withdraw.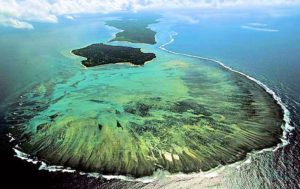 Day 5: Enjoy a boat trip on the Canal des Pangalanes
On the fifth day of your honeymoon you will have a special highlight before: A Trip by motorboat about the Canal des Pangalanes. This impressive waterway is lined with numerous lagoons, lakes and further river courses and offers for example for amateur photographers the perfect photo motifs. At the same time, the Canal des Pangalanes is an ideal vantage point to observe the flora and fauna that have settled along the canal. Our destination is Ambila-Lemaintso, a tranquil little coastal seaside resort that is part of the Walking and exploring invites you. Afterwards, we will continue by car to give you the most comprehensive overview of the scenic diversity of Madagascar to be able to present. It goes back to the hotel Palmarium, where the attractively furnished rooms will accommodate you again and you will once again enjoy a delicious dinner.
Day 6: The nightlife of Tamatave awaits you
On the sixth day you first strengthen yourself with a hearty breakfast and then travel by boat across Lac Ampitabe and Lac Rasoabe to Manambato. Then you change back into the car and drive north on the national road. There awaits you the large port city of Toamasina, which is also known as Tamatave. The former Malagasy celebrity is still known today for its now somewhat faded colonial charm known. In particular the nightlife of this city is known beyond the regional borders and will fascinate you with its richness of facets and its partly untamed wildness inspire. Numerous clubs and discos are waiting for you and reveal all their entertainment possibilities. In the evening a table is reserved for you in one of the best restaurants in Tamatave and the subsequent overnight stay is at the hotel Joffre planned.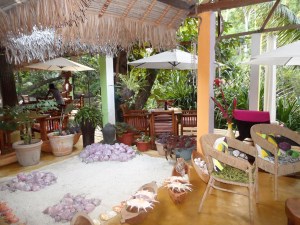 Day 7: From Tamatave you will go to Sainte Marie
The seventh day begins with an invigorating breakfast and then you set out with a speedboat on the Indian Ocean. The journey in this stage will take you to the Sainte Marie Island. The island was in the past mainly as Pirate shelter known and housed some notorious journeymen. Today, there are still numerous remnants of this time to visit on the island, including an old pirate cemetery. In addition, Sainte Marie today also inspires especially as a luxurious resort. Water sports and especially the observations of migrating humpback whales are considered on Sainte Marie as a Tourist magnet. For your stay we have one of the best lodges on the whole island which is located just outside the main town of Ambodifotatra. This is the Adonys Eden Lodge, in which also your culinary Highlight of the day, your dinner, is waiting for you
Days 8 and 9: Experience Sainte Marie at your own pace
On Sainte Marie you will now have two full days available, which you can design entirely according to your own wishes. Experience has shown that a Quad is the ideal way to explore the island of Sainte Marie and that's exactly why we make sure you have one at your disposal throughout your stay. Take a Detour to the turtle beach, visit the famous pirate graveyard, or have a look at the Ampanihy lagoon seduce. With pleasure we help you the ideal offer together. If you wish, we will inspire you with various other options in this context. You just have to contact us.
Day 10: From Sainte Marie back to Antananarivo
On the tenth day, if you book this special offer in the classic way, you will need to get rid of the beautiful island of Sainte Marie say goodbye and are flown first to the airport and then by plane back to Antananarivo.
Facts and figures about the offer
In the previous sections, we have already shown you the basic aspects of this impressive Special offer for your honeymoon in Madagascar presented. They now have a relatively precise plan of the layout of the individual daily stages and were also able to gain an insight into potential activities with which you can fill the days on Sainte Marie individually according to your wishes. To enjoy the Transparency of our working methods even more, we would like to present you below with a Cost-performance overview present. This way you can see before booking which services are integrated in the basic price and what you might have to pay additionally on site. Should you have any questions about this list or other information about the offered Trip to Madagascar please feel free to contact us without obligation.
| | |
| --- | --- |
| 10 days honeymoon to the east coast | Price per person |
| Honeymoon 2 people half board | 1980 € |
| Honeymoon 2 people full board | 2490 € |
Services included in the basic price
all specified overnight stays in half board or full board
Airport transfers in Antananarivo and on Sainte Marie
Services not included in the basic price:
Drinks and possibly lunch (not included in half board)
Tips and all personal expenses
optional sightseeing and excursions
international and domestic flights and related taxes and fees
Travel insurance