Honeymoon in Madagascar - 5 days special offer: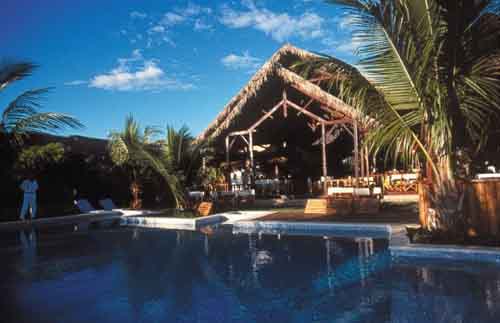 5 days special offer for Nosy Be
You want to start your time together as a married couple with an extraordinary Honeymoon to Madagascar start? We present you with a unique offer that emphasizes relaxation and exoticism, comfort and wellness, and luxury and pleasure in equal measure. The talk is with this Honeymoon to Madagascarr from a 5-day special offer: Spend entire five days on the so-called perfume island Nosy Be and enjoy your stay with numerous luxurious extras. You can either book this honeymoon separately with us or request it in combination with an adventure or individual trip. For example, it is possible to start with an adventurous nature trip through Madagascar and then finish this unique experience on Nosy Be. We are gladly prepared to offer you a individual offer to submit to you. In the following, however, we would now like to present our five days special offer for your honeymoon on Nosy Be.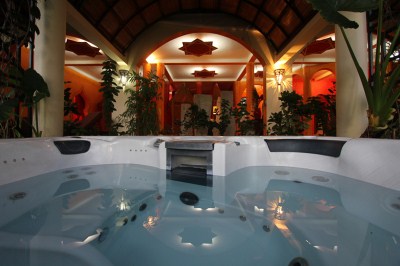 Five days full of love, luxury and pleasure
On Nosy Be, we have provided for you the Vanila & Spa Hotel as accommodation. This is a Accommodation with three stars, where you will be pampered with numerous extras. We reserve for you one of the two Prestige Apartments and you can choose between a typical Malagasy or a classic African style of furnishing. The rooms have a View of the open sea and wait with their own terrace. This terrace covers an area of 30 square meters and thus offers enough space for a own jacuzzi. A stereo system, DVD player, TV with satellite reception and coffee and tea according to individual wishes are also available. To give you enough space during your Honeymoon in Madagascar your prestige apartment has two bathrooms and two living rooms. A King size bed for hours together as a couple and air conditioning are of course also integrated in this travel package. In addition, you get access to various swimming pools, a spa as well as a breathtakingly beautiful tropical garden.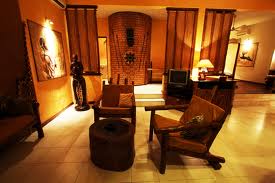 Your Luxury honeymoon in Madagascar are embellished by numerous extras in our special offer. The use of the Jacuzzi and the use of steam baths are included in the cost as well as various massages with essential oils. In addition, we plan for you an extremely romantic and very intimate dinner by the pool, where you can sit back and just enjoy. The Vanila & Spa Hotel awaits you with equal two first class restaurants with French chefs and spoils you with numerous exquisite and sometimes exotic dishes.
Organize your time in Madagascar according to your wishes
Unlike many of our other offerings for Travel to Madagascar, we do not present you with a fixed daily schedule and activities already integrated in this honeymoon. You yourself should decide how to spend your Honeymoon in Madagascar without any time pressure or sense of obligation. Basically you have numerous options on Nosy Be are available: A Mini cruise has proved just as popular with our guests as a Visit to the golf club, horseback riding, diving or snorkeling. We are happy to help you plan your activities in advance. Just contact us and we will tell you what is possible.
Facts and figures about the offer
As with all our trips, we would like to point out to you once again exactly what costs are involved in this 5 days special offer will be coming your way. Our goal is to make travel planning as transparent as possible for you, also from a financial point of view. Therefore we list below not only the services included in the price but also all services that you have to pay extra on site. For questions about our offer or special requests for your Honeymoon to Madagascar you should simply contact us.
| | |
| --- | --- |
| 5 days Vanila Hotel & Spa *** | Price per person |
| Half board | 1080 € |
| Full board | 1290 € |
These services are included in the basic price:
all nights at the Vanila Hotel & Spa including the desired meals
Airport transfers in Antananarivo and on Nosy Be
The services are not included in the basic price:
Drinks and with half board also lunch
personal expenses and tips
international flights as well as domestic flights in Madagascar
Tour guides or guides to be booked if necessary
individually selected activities
Taxes and airport fees
possible insurances