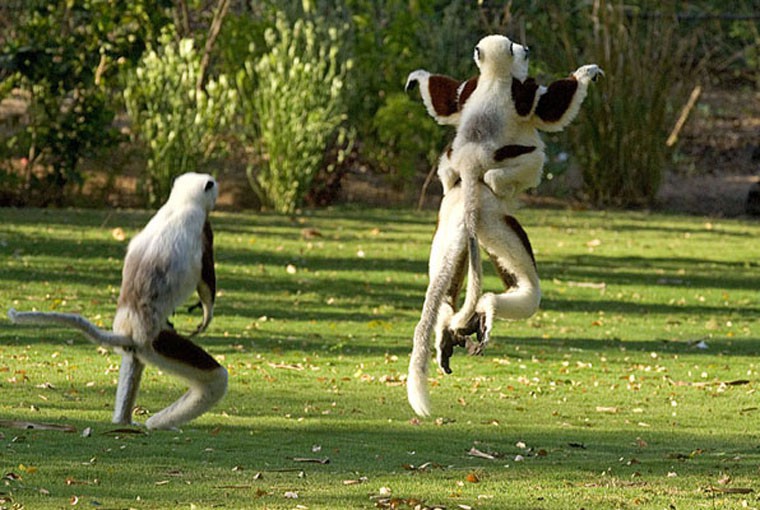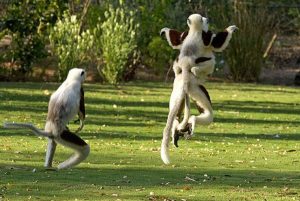 The Nahampoana Reserve near Fort Dauphin
Let's go to the deep southeast of the country, Into the land of the thorn people. To crescent beachesinto which the bright Azure of the Indian Ocean dazzles us. In this idyll, in the shadow of the mountain range of the Anosy and St. Louis lies Fort Dauphin. The city offers the visitor a variety of leisure activities, such as a stroll through the country markets, lazing on fine sandy beaches, or exploring the sensational Dry Forests the surrounding area.
7km north of Fort Dauphin is the Nahampoana Nature Reserve, just 67 hectares in size, a small private rerserve that has a very good alternative to the totally overpriced Berenty Reserve, forms. This park has four types of Lemurs, among which the Sifakas are the attraction of the reserve. The animals are not shy at all and can be quietly observed in a very beautiful environment. In the very well maintained gardens there is an incredible variety of different vegetation. Plants that thrive mainly on the humid east coast grow here as well as the fauna from Madagascar's dry areas with the triangular palms, spiny desiderata trees and gigantic bamboo shrubs. In the forest there are picturesque waterfalls and natural ponds, as well as quiet and remote locations, who are interested in a Picnic are suitable. Or why not roam the mangroves in a pirogue...