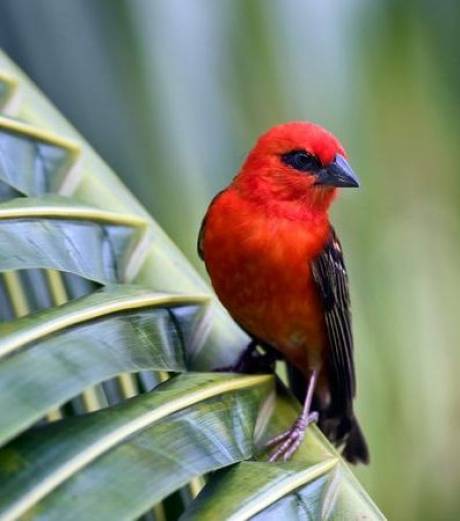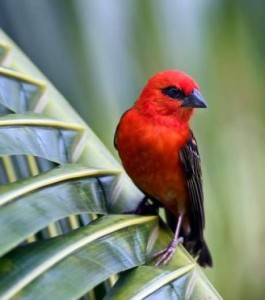 The Flora and Fauna of Madagascar is richer in different species than almost any other area on earth. When the island broke away from the African mainland 165 million years ago, Madagascar developed a Multitude of own ecosystemswhich are fundamentally different from those of Africa. The reason for this are the particularly favorable climatic conditions, the isolated position and that only since about 2000 years people settle permanently on the island.
Thus, about half of the bird species are not native to any other place on earth. Especially the forests of the island offer the birds very good living conditions, so that especially in the eastern rainforests numerous endemic bird species occur. But also the thorn forests in the deep south of the island are home to numerous species that can even be observed throughout the year.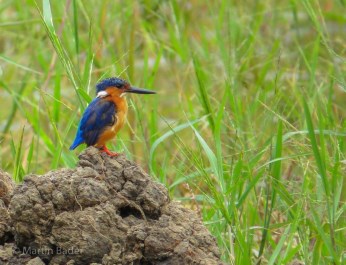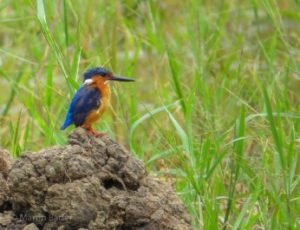 Travel recommendations for ornithological trips
The most suitable Summer months from September to April for bird watching. If you are prudent in planning and have a detailed advice it is also possible to travel to the red island in winter and get to know the bird life of Madagascar.
Madagascar has an area of over 500 square meters, which is about 1.5 times the size of Germany. Since the road conditions are very bad, it turns out to be very difficult without a experienced guide to visit several places on the island, which are also often far away from each other. For normal travelers is therefore a slow travel rhythm recommended. Specific trips, such as a Ornithological journey through Madagascar require, on the other hand, that you travel to several national parks within a short time. In general, it is not recommended to plan more than 5 destinations for a period of 3 weeks.. For birders and ornithologists are Domestic flights suitable to visit the very different regions during a single trip.
When creating an itinerary, it is important to have a individual route by an experienced guide, where individual wishes and also the different weather conditions be considered. Such a route could take a birder to, for example, Andasibe, Perinet (Analamazoatra), Mantadia, Ialatsara, Ranomafana, Berenty, Zombitse-Vohibasia, Ifaty, Saint Augustin, Montagne d'Ambre, Masoala Rainforest, or Ankaranafantsika.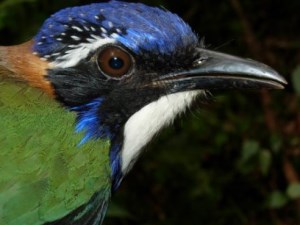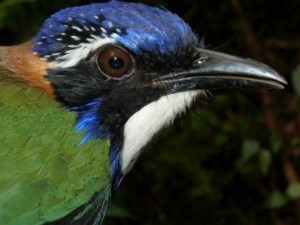 Popular destinations for ornithologists
Andasibe, Perinet (Analamazoatra) and Mantadia are certainly one of the most popular and easily accessible birding opportunities in Madagascar, just three hours from the main city of Antananarivo on the RN2 in the direction of Tamatave. Also very easily accessible is the Ialatsara Lemurs Forest Camp. It is a secondary eucalyptus forest located directly on the RN7 between Ambositra and Fianarantsoa or Ranomafana. A pleasant possibility to observe animals if you don't have the time to go to Ranomafana. In addition, other animal species such as Sifakas, Red-belliedLemurs, mouse macaws, and Chameleons observe well. Nevertheless, the visit of the easily accessible Ranomafana N.P. in any case also recommended. This cloud forest is located between Fianarantsoa and Manakara, at about the same altitude as Andasibe N.P. further north. Montagne d'Ambre is located in Madagascar's north and is very accessible from Antsiranana (Diego Suarez).
Evergreen but surrounded by the arid savannah between Isalo N.P. and Tulear lies the Zombitse-Vohibasia. This park provides particularly good conditions to get close to the birds. For bird watching in the thorn forest offers the Reniala Reservat an. The small Madagascar Ground Roller lives in no other place on earth. About 30km south of Tulear is located Saint Augustine directly under the Tropic of Capricorn.
From the visit of the Berenty private reserve we do not recommend. This park between Fort Dauphin and Cap Saint Marie is in large parts overestimated. However, we will be happy to advise you individually which destinations are suitable for your specific interests. We also offer a competent accompaniment and organize the logistics at the destinations we have worked out. Travel for scientists.