Diving in Madagascar - Nosy Be and surrounding islands
Discover the fascinating underwater world of Nosy Be.
Diving in Madagascar takes place in the Bay of Nosy Be held, in particular to Beravina island around, which is ideal between Nosy Be and Nosy Iranja lies.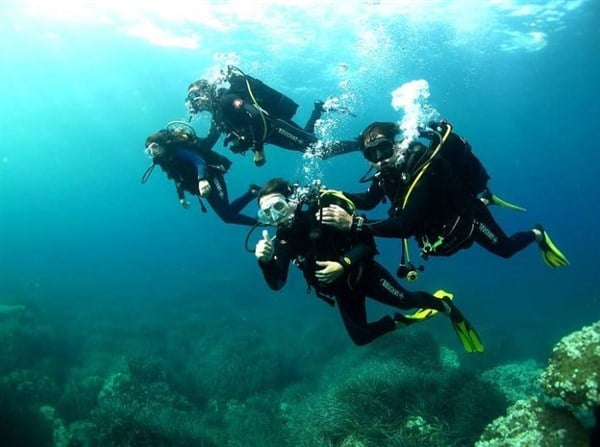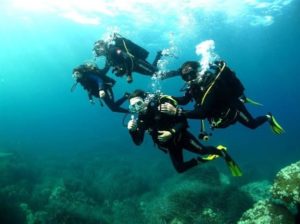 We have 2 Catamarans, which is responsible for the Scuba diving are equipped, these are equipped for cruises for divers.
However, there are also 2 brand new speedboats available and from the island we have access to all the dive sites in the area in less than 30 minutes with one of our speedboats.
Catamaran cruises with diving
All offers for the Catamaran Cruises to the Nosy Radama, Nosy Mitsio, Nosy Iranja, Nosy Hara, Nosy Faly, Nosy Tanikely-that is, all islands both north, west and south of Nosy Be.
The exceptional location of the Beravina island, Nosy Komba or Nosy Tanikely  also allows us to be reached by speedboat from Nosy Be.
So if you don't have the time to make a Catamaran cruise to undertake, and if the ecological impact is your first priority, we avoid trips by motorboat and offer you to dive directly from the beach of the island.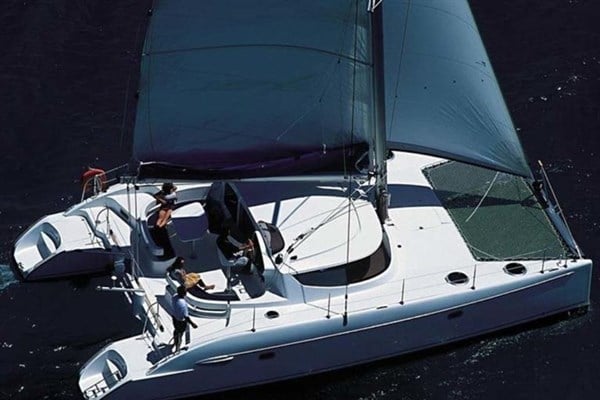 The people who accompany you and who do not dive can enjoy the tranquility of the island, relax, enter our beaches while diving.
Whether you are a beginner or an experienced diver, the dive sites are suitable for all levels, from beach to deep blue dives.
We also offer  Exploration dives and internationally recognized diving trainings an.
For the motivated we also offer night dives to discover the seabed in a different way.
In general, we do not go deeper than 40 m, except for some Deep dives, which are reserved for experienced divers.
Our on-site team will take care of you, respect the diving standards and pay special attention to your safety.
Our goal is to provide you with a quality service, an original experience in intimate dive sites according to your needs and your skills in scuba diving.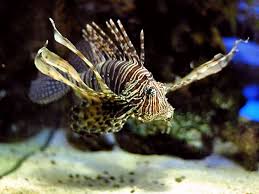 In this area, the water temperature varies very little and the wetsuits will provide you with the comfort you need to be comfortable.
The diving equipment at your disposal is rigorously controlled and regularly renewed.
The sites are very diverse, they can dive on rich and varied reefs, sandy bottoms, caves, abysses, rocks.
In the middle of these reliefs you can observe myriads of fish, turtles, sharks, whales, whale sharks, dolphins, eagle rays, stingrays, manta rays and much more.
Pelagic enthusiasts will naturally turn to the open ocean, and color and macro lovers will settle for shallow reefs.
The boats are anchored near the most famous places, both in the north towards the Mitsio Archipelago as well as in the south in the direction of the Radama Islands.
In the morning, after a good breakfast, you wake up and go directly to the dive sites and in the afternoon you enjoy visiting the islands.
The main diving spots around Nosy Be are:
NOSY TANIKELY
It is a small island in the immediate vicinity of Nosy Be, covered with a beautiful forest.
It is a marine park with amazing corals and colorful fish. The depth varies from 5 to 23 meters.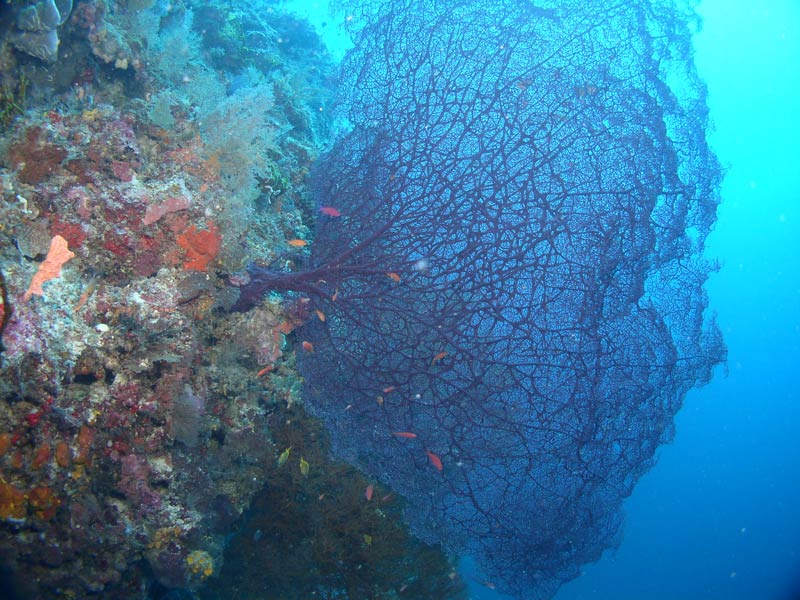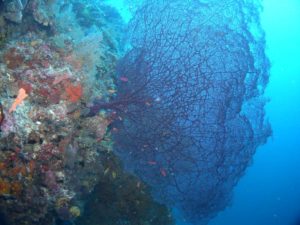 Nosy Tanikely with its numerous corals and very fishy bottom is the ideal place for a diving baptism. The more experienced divers will also find their pleasure there.
- The encounter with turtles is almost certain.
- Dolphins are common (the common bottlenose dolphin, the Indo-Pacific humpback dolphin, and the bottlenose dolphin).
- During the whale season (July to December) it is possible that your dive will be accompanied by the song of the humpback whales.
- From October to January whale sharks can be found in the bay. They are sometimes not very far from Nosy Tanikely, then you can approach them to observe them.
Fauna: Black coral, leopard sharks, fusiliers, stingrays, lobsters, lionfish, turtles. This dive is easy for all levels, even beginners can enjoy it.
ATNAM
This dive is suitable for experienced divers. On the drop off there is a shoal completely covered with gorgons.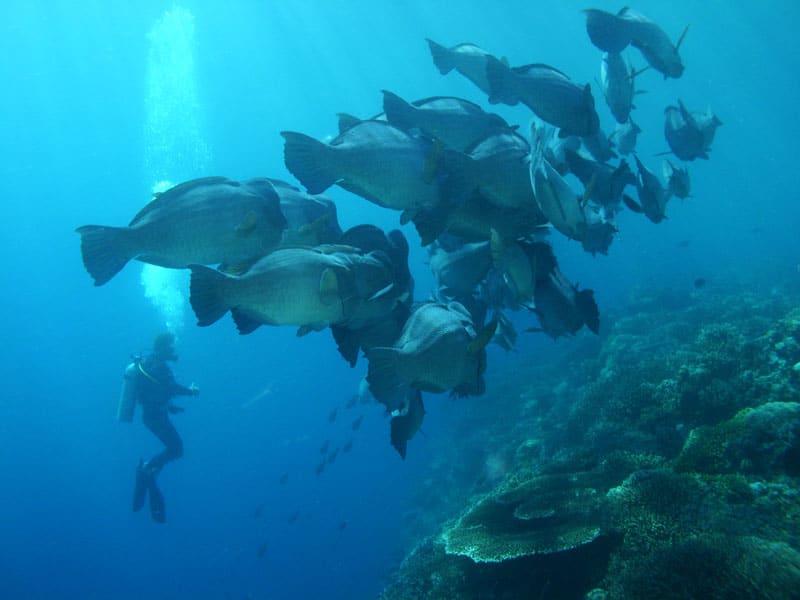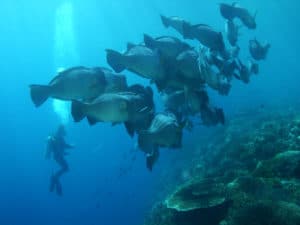 lucht with good visibility of pelagic animals. The Atnam dive drops to 60 meters on sandy bottom.
Atnam is one of the farthest dive sites from the coast, but also one of the most beautiful from Madagscar, or even from the Indian Ocean!
Reserved for experienced divers, dive in a canyon almost completely covered with gorgonians, where you will surely have the chance to see pelagic sharks and hammerheads!
Fauna: Tuna and often leopard sharks, gray sharks, mackerels, barracudas, with a little luck there are sometimes hammerheads to see.
CASTOR'S BANK
The Castor is one of the most technical dives in the area: a circular bank with a top of 18 meters.
Along a magnificent drop-off, Castor dive site, north of Nosy Be, off the Mitsio archipelago, also offers corals and gorgonians.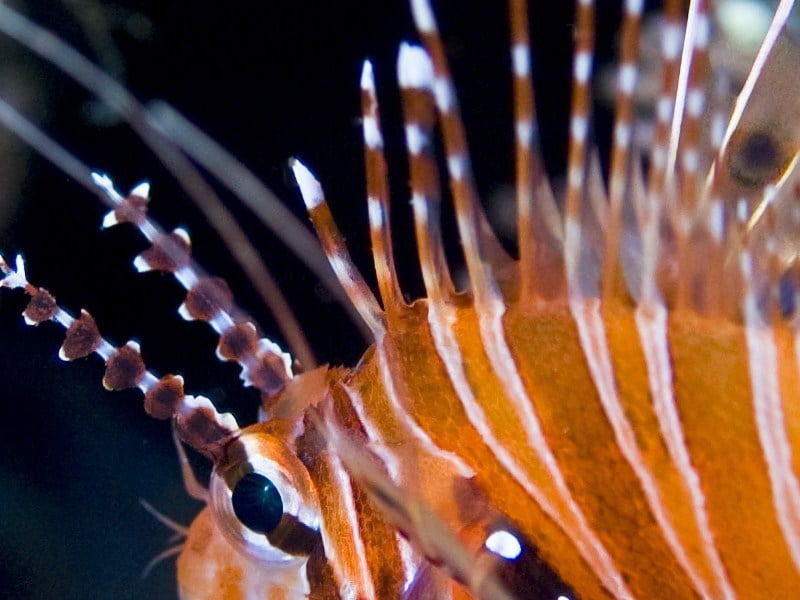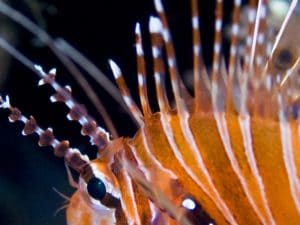 The spot is exposed to the currents and you can see gray sharks and many other fish. It extends from 18 to 30 meters.
The dive develops mainly on the outer walls, in the western part, at a short distance from another small relief with a cap at a depth of about 25 meters.
Gray sharks and whitetip sharks live here with large groupers and moray eels in the upper part of the relief.
A wonderful dive in the open sea, suitable for experienced divers due to the average depth and the current.
PARETE NOSY IRANJA
The dive site Parete Nosy Iranja actually groups several sites along a steep drop off up to 60m. The underwater fauna is varied and intense.
This dive is characterized by several sites on the drop off reaching up to 60m where you can see manta rays, whitetip sharks, leopard sharks, swordfish, gorgonians and all coral species.
KRATER WRACK
Diving in Madagascar with the possibility of current, for experienced divers (level 2 and above).
This dive is made with a fishing boat of 25 m on a sandy bottom of 28 m.
Fauna: Barracuda, lionfish, glassfish, stonefish, tuna, rays, perch, skates.
Diving in Madagascar MANTA POINT
Welcome to the manta ray cleaning station! This sandy plateau is also littered with coral heads,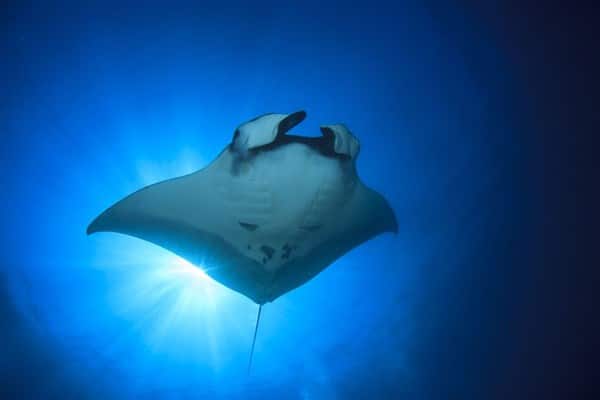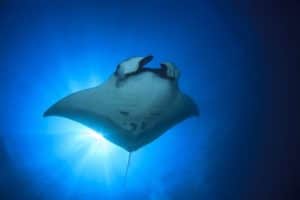 inhabited by a variety of small fish.
Dive site with a depth of 25 to 28m. Sandy bottom with coral patates.
This dive site is a spot for manta rays. This dive in Madagascar is suitable for first level divers with little experience.
Fauna: Stingrays, groupers, turtles and tuna passages.
ANKAZOBERAVINA BANK
Two miles north of the private island (Ankazoberavina) the seabed is 18 m deep.
The level of this dive is easy, suitable for everyone, even for beginners.
Its fauna is very remarkable: Gorgonians, black corals, groupers, schools of fusiliers, schools of surgeons, , stingrays....
Diving in Madagascar BLACK BEACH ANKAZOBERAVINA
This dive is conducted near a marine protected area of a private island (Ankazoberavina).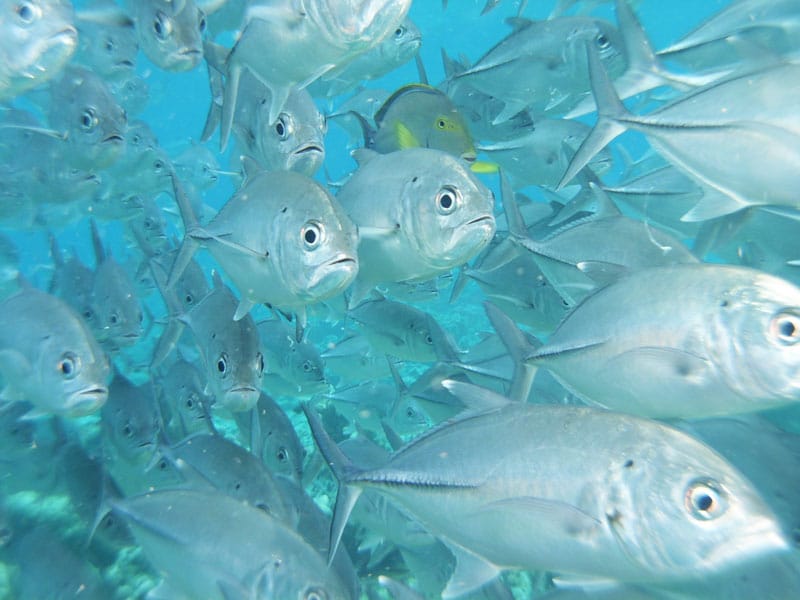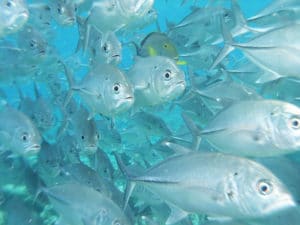 The dive is easy, suitable for everyone, even for beginners; its depth is 15m.
Fauna: Rich in turtles, groupers, fusiliers, parrotfish and all coral fish with blue spotted rays.
ANKAZOBERAVINA WEST
It is a shallow dive with current (18 m), very rich in soft corals (Alcyonaria) and barrier fish. It is also possible to see eagle rays.
This dive is suitable for all levels.
Diving in Madagascar ANGOUDROUGA CAVE
This dive is 18m with currents. It is suitable for all levels with caves under the coral reef.
Fauna: many coral species...
ANKIVONGY
A very nice dive with its rock formations rising from the sea at 100m, very pretty, very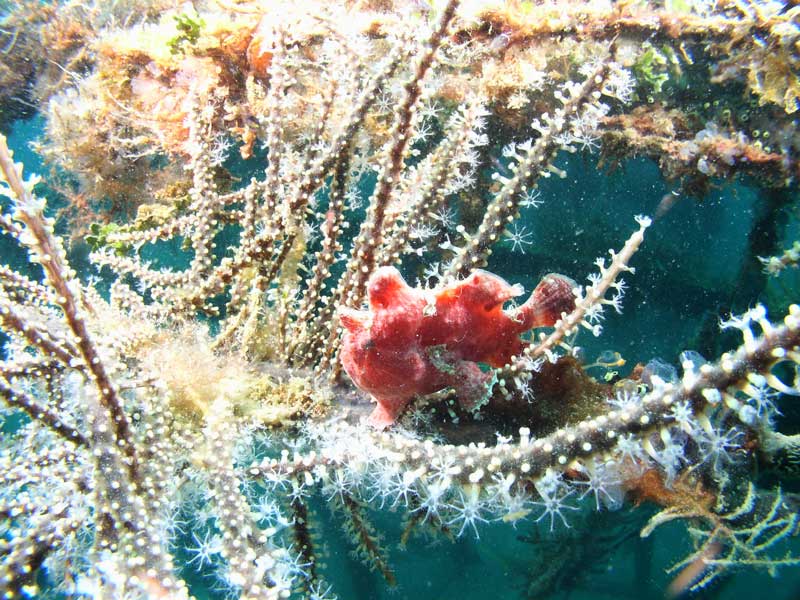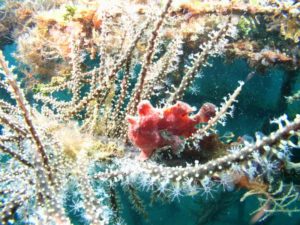 rich in coral fish.
Fauna: Fusiliers, lobsters, moray eels and many starfish (Acantharia)
Dive in Madagascar ANKIVONGY WEST
Interesting descent in the rising tide to see gray sharks.
This dive in Madagascar is suitable for at least second level divers. Depth : 25,30m