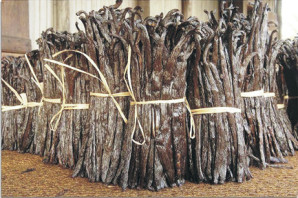 Cultivation, processing and peculiarities of Madagascar vanilla
The pulp of the elongated, brown vanilla bean is a popular spice all over the world. Vanilla is particularly suitable for flavoring desserts. However, top chefs also succeed in giving meat and vegetable dishes a special flavor with the aroma of the noble vanilla. very special touch to lend. Many do not know that the vanilla plant belongs to the orchid family. It is grown on the entire East Coast Madagascar cultivated and regularly wraps them in a beguiling fragrance. For this reason, the region of Sambava, Vohemar and Antalaha is now popularly known as the Vanilla Coast and is particularly popular with tourists.
Vanilla has semi-stiff stems, bright green elongated leaves, and terrestrial adventitious roots that cling to the ground. Cultivation of the plant requires special skill: it can only be supported on other trees and in the Shade from taller trees thrive.
This tropical plant requires a warm and humid climate, stable temperatures and high humidity, no cold and no extreme heat, but abundant rainfall, and therefore can be are cultivated only in a few places in the world.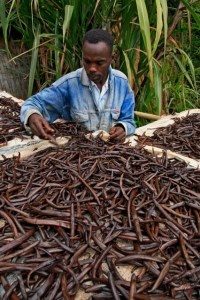 Cultivation and harvest of vanilla in Madagascar
Vanilla is propagated with the help of cuttings, which are inserted into the forest soil at the end of the dry season. After rooting, they quickly reach a size of over one meter. Flowers develop the vanilla plant only in the second year. In addition to the complex care of the vanilla plant, which requires, for example, artificial insemination, the tutorial trees must also be cultivated in such a way that they provide the sensitive plants with provide first-class conditions for the formation of flowers. After fruiting, the smaller vanilla pods are cut off. Only the most beautiful are kept until the final development. Although a pod forms after about 2 months, to form its aromatic components, it needs another 7 months.
After a total of nine months, the still green vanilla is ready for harvesting. The pods are harvested at the ideal stage of ripeness and must be processed immediately to meet the premium quality of Madagascar vanilla. Around the world, the vanilla from Madagascar is used to particularly high prices and even here in Madagascar it is no longer as cheap as it used to be.