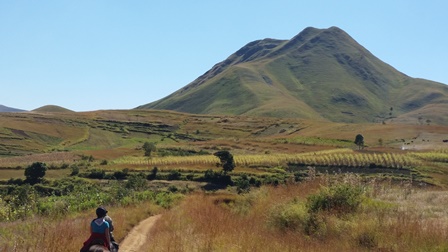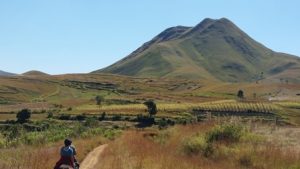 An incomparable journey with horse and rider
The happiness of this earth lies on the back of horses! And so you also experience a very special happiness during extensive rides on Madagascar. In fast gallop riders fly over the wide beaches. For spectators it is a beautiful picture when the hooves of the animals whirl up the white sand and when you as a rider then rest exhausted with your horse under coconut palms, you feel very close to your animal and also to the island. When you reach one of the many small fishing villages, the local children greet you cheerfully and curiously. There the horse comes to its well-deserved rest and you yourself can relax in a small restaurant. excellent sea fish enjoy. Especially Madagascar's East Coast offers many and beautiful bridle pathson which you can gallop wonderfully. Recommended are short Horseback riding tours over 7 days, where Horses and an experienced guide be made available. After that, the vacation can be extended as desired. Tours are also offered to the mountains, but you should allow a little more time for them. The shortest Horseback riding tour to the highlands lasts 11 days.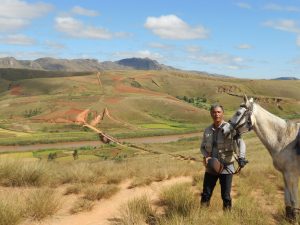 With the horse in mysterious mountain worlds
Firmly in the saddle, you can observe a wide variety of natural wonders in the island's mystical-looking highlands. Tearing waterfalls, idyllic mountain lakes and cute mountain villages often cross the path of riders there. There is hardly a more uplifting feeling than to climb a mountain on horseback and be rewarded with a 360° panorama. The bizarre volcanic landscapes of the island offer numerous views that are unique on earth. Of course, when riding in the mountains is to pay attention to some things. Even if there are many well-maintained paths, there may always be obstacles on the way due to weather conditions, and even in particularly steep passages, it may be advisable to get off the horse and lead the animal on the reins.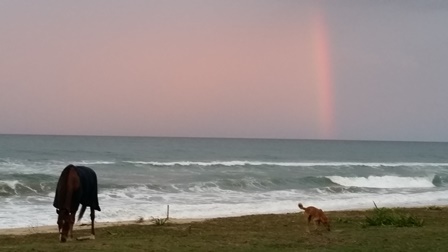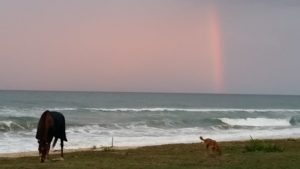 One should therefore think about several years of riding experience and experience in riding through the terrain to assess situations correctly and to endanger the horse and themselves as little as possible. The best weather conditions are found in the south winterThe risk of tropical storms and heavy rainfall is lowest from April to October. The risk of tropical storms and heavy rainfall is lowest from April to October, so even mountain trails are usually passable. Travelers who want to explore both the highlands and the coast on horseback can also book a tour that combines both destinations. A 16 day horse riding tour takes riders to the most beautiful places in Madagascar's Midwest and then across the Canal des Pangalanes to the coast to exotic beaches. A journey, then, that reminds impressive impressions and Proximity to nature is hard to beat.