In our travelogue of the Madagascar vacation we would like to pass on to you our experiences from the dream vacation. Before planning a vacation, the first step is usually a comprehensive research: What sights or scenic highlights should I not miss out on? Where do I set up camp for the night and what about the right means of transportation to get from A to B? These and many other questions should be clarified before booking a trip. About many aspects around the Madagascar vacation a field report can provide information. Travelers who have already visited the Red Island and spent a few memorable days and weeks, usually know particularly well how to give interested people an impression of what to expect during your trip.
A Madagascar travelogue is first and foremost always subjective and describes what the vacationers remember most intensively. This can be the encounter with the local people just as much as the Discovery of the breathtaking Flora and Fauna on Madagascar. As Madagascar experts and tour operators, we always offer our customers the opportunity to share their experiences on our site. Therefore, in our guestbook you will find real opinions and Madagascar Experiences from vacationers who have explored the island together with us. Which experiences stand out particularly in most testimonials, we will describe in more detail below.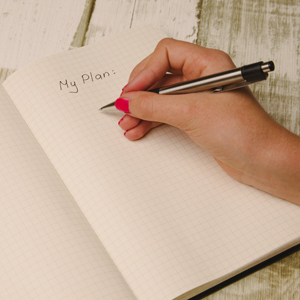 Madagascar vacation experience report - Preliminary considerations and travel booking
If you are planning your next Vacation in unforgettable Madagascar you should invest enough time in planning. Many former Madagascar vacationers report in their experience reports that the booking and compilation of a complete tour from Europe turns out to be relatively difficult. Especially spontaneous trips are possible, but rather complicated to manage. According to Madagascar travelogue shows, for example, that many accommodations can only be found with the help of insider tips and the right connections. Through classic travel agencies or the Internet, on the other hand, often only the classic Madagascar hotels found
Also the Planning the tours or Individual travel is mentioned in almost every Madagascar experience report. If you want to see and discover as much of the island as possible within the shortest possible time, you have to follow a sophisticated route. Of course, you can be guided by the pure tourist routes, but they are often far from the true heart of the island. Our tours such as our 19 days trip from Antananarivo to Tulear on the other hand, not only includes the tourist hotspots, but also shows you small and hidden places that will be forever etched in their memories. If you compare the experiences of our travelers, you will see that our individual and travel plans adapted to personal wishes are always brought into focus with praise.
Notice:
A personal and trusting contact with the organizer is, according to Madagascar travelogue always particularly important for vacationers. Precisely because the standards and customs in Madagascar are so different from what we are used to in Europe, it is important to make a responsible and reliable partner by his side during his journey. From the very first contact we focus on an intensive and personal support, which according to Madagascar experience reports has always proven successful.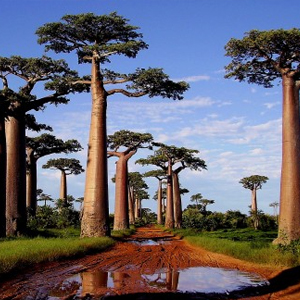 Madagascar travel and the experience - Implementation, organization and unforgettable moments
A typical Madagascar vacation experience report usually deals mainly with the stay on site. The abundance of the entire experiences as well as the collected experiences is usually so large that detailed travel reports are often to be found. Especially Backpacker experiences from Madagascar are often recorded in the form of a diary. In this way, the individual experiences that took place during the trip can usually be processed particularly well and vacationers ensure that they do not forget anything afterwards.
Travel reports from guests who have used your Madagascar vacation booked through our portal or one of our partners usually praise the good organization and implementation of the trips. Whether it is an exclusive and very individual vacation like a Honeymoon or a Trip for scientists or whether interested parties with the Rental car want to explore the country on your own. - On request, we take care of the suitable guides and drivers, make the hotel bookings and provide you with all the important information and tips around your stay. A look into one or the other Travelogue about Madagascar is accordingly worthwhile, as you can gain a comprehensive impression of what to expect.
If you have any questions regarding the information presented on our portal, if you are interested in a trip to Madagascar or if you want to make a binding booking directly, just contact us. As Madagascar experts we are available for you on the spot, take care of the complete organization and help you to make your vacation unforgettable. Also for Special requests we have an open ear at all times. Just get in touch with us.