The most beautiful dive sites in Madagascar
Madagascar is not the most famous destination for travelers, but it definitely deserves a line on your list! Furthermore, when it comes to diving, Madagascar deserves a spot on these many lists of "best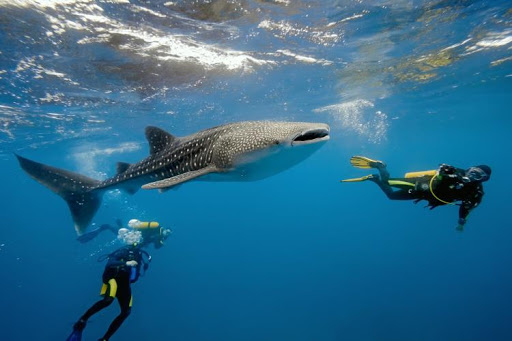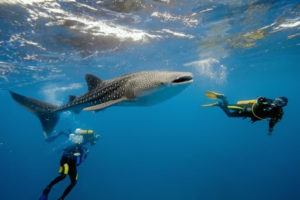 Diving destinations of the world"! The impact of tourism is low and the numerous dive sites are a joy to discover.In fact, Madagascar's marine waters are home to a wide variety of marine life such as whales, dolphins, manta rays, shark turtles, colorful fish found in wrecks, corals, colonies of giant gorgonians and even caves. For you to enjoy this activity, below you will find the best diving sites in Madagascar.
Similar to the Galapagos Islands and the Australian mainland, the island has a special flora and fauna that is different from the rest of the world. In fact, about 90 % of Malagasy animal species are distinct subspecies and found only on the island.
The main island as well as the surrounding archipelagos are surrounded by healthy coral reefs. Indeed, the reefs of Madagascar have a nice biodiversity and a high biomass. Divers will be happy to find low traffic sites with excellent visibility. Then, the periods when visibility is less good are those when pelagic activity is increased.
Best time to dive in Madagascar
Diving in Madagascar is excellent all year round. However, it is possible that some periods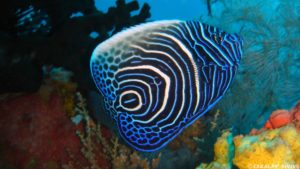 during the cyclone season from December to March are not as good as others. Sometimes divers have their boat trips cancelled for a few days but this is extremely rare. Nosy Be has the advantage of having a pleasant and constant climate all year round.
Dive spots on Nosy Be and the surrounding islands
Off the northwest coast of Madagascar, the island of Nosy be remains a jewel forgotten by the modern world. The tropical waters offer dozens of pristine coral reefs and hide a variety of underwater life that is unparalleled in its beauty and diversity. Diving in Nosy Be reveals a fantastic biodiversity that has been preserved from mass tourism. You will make authentic exploration dives here in small groups, away from the crowds ...
Nosy Tanikely : The most beautiful marine reserve in the country  
Like a huge aquarium, the marine waters of Nosy Tanikely represent an important biotope reserve. Since fishing is prohibited there, beginners in diving will have no difficulty observing the marine life. It is also the perfect place for family snorkeling in Madagascar. You will find many species of colorful fish, green turtles, blue spotted stingrays in a beautiful coral field.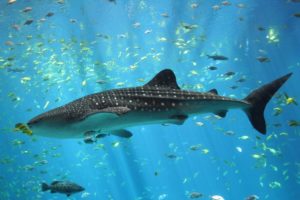 Nosy Be is an important refuge for manta rays, but also home to many fish wrecks.
Nosy Tanikely certainly makes Nosy Be's reputation for its huge aquarium, but the archipelago also has other equally interesting sites such as wrecks, whale sharks and manta rays.
Old fishing boats that sank off Nosy Be have been transformed into artificial reefs. The spot nicknamed "4 Wrecks" is one of the best dive sites in the archipelago. It is located at a depth of about 30 meters. There you will meet groupers, big stingrays and guitar rays, baracudas, and much more. Visibility is very good on average, and you can make good dives if you like wrecks and schools of fish.
Manta Point is also a must see. It is the largest concentration of manta rays in Madagascar. Located at a depth of about 30 meters, this type of sandy plateau is home to manta rays, mobula rays, tuna, groupers, whale sharks, soft and hard corals and many other species.
Note that the best time to travel is from March to December.
Diving advice Madagascar
The diving industry is quite well developed in Madagascar, but this is nothing compared to other countries. In other words, the impact on the marine environment is controlled and very low at the moment.
When you dive there, you choose to be responsible and environmentally friendly. In short, the impact on the marine environment remains low, as the dive operators can offer a large number of sites for the few divers.
Whether you dive with a dive center or a dive cruise ship, you will dive in varied and healthy sites. Both options allow you to discover the most beautiful dive sites in Madagascar.
It must also be said that a dive cruise is an excellent option to optimize your diving experience and visit several islands! The majority of cruises depart from Nosy Be to reach places that are out of reach of diving centers. Vacations in Madagascar proposes the few boats that dive in Madagascar and offers an efficient booking system on request.
Diving prices in Madagascar
The rates for diving in Madagascar vary depending on the region or island, but especially on the type of diving. Here you can find an overview of the average diving price for Madagascar:
A snorkeling trip: +/- 30€.
Discovery dive: +/- 90€.
2 dives with equipment: +/- 95€.
Price courses level 1 / open water: +/- 480€ (dive computer included)
Price course level 2 / Padi Open Water Advanced: +/- 400€.
Price course level 3 / rescue diver: +/- 460€.
Instructor: +/- 800€.
+ 120€ First aid in case of emergency / Premier répondant d'urgence
We advise you not only to look for the cheapest rate, but to choose your dive center based on where you feel most comfortable. Sometimes it is wise to pay a little more and be in better conditions!
Dive spots on Sainte Marie Island
The island of Sainte Marie, located about 7 km from the northeast coast of Madagascar, is a true sanctuary for humpback whales. Every year, between July and October, boat trips are organized to observe them.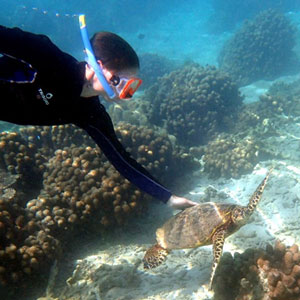 For diving enthusiasts, there are many sites on the island, some of which are archaeologically excavated and therefore not open to the public. These sites are mainly pirate shipwrecks, as Sainte Marie was the refuge of pirates before the 18th century. If you want to visit wrecks like the Coconut Grove or the Leopard, contact one of the local dive centers.
The best sites open to the public are La Grotte, Pointe Albrand, the Atoll of the Sand Islands and the Merou Wall.
The lagoon of Sainte-Marie Island is naturally preserved. It is home to many intact coral gardens inhabited by coral fish, sea turtles, rays, pelagic fish, but also by large marine mammals such as dolphins, dudongs and humpback whales.
To practice this activity in the best conditions, here is a proposal for a stay in Sainte-Marie.
Dive spots in Ifaty/Manguily and Salary
Also the underwater depths of the southwest coast of Madagascar are to be discovered with vacation on Madagascar, first in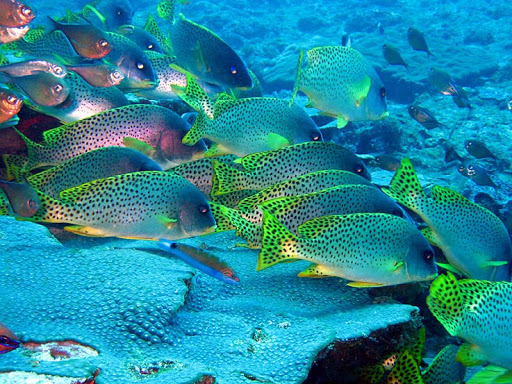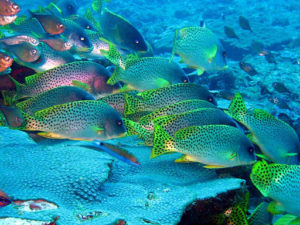 Mangily Ifaty and now also further north in Salary. Here life consists of great dives, amazing encounters, powerful moments shared on the water, underwater as on land, stopovers in Vezo villages or in stylish accommodations where beauty competes with conviviality, always in magnificent landscapes of lagoons, dunes, coral reefs, burning sky, ... sea.
Courses for divers
Madagascar is an excellent destination to learn scuba diving. In fact, diving centers usually offer the full range of international certifications such as PADI an. The training takes place in peace and in a beautiful environment, the instructors take much more time than in Europe. My guests have had only very good experiences so far.
Then there are sites for divers of all levels, with or without specialization. However, if you want to complete your diver training, most of the Specialization courses in Madagascar offered.
Conditions for diving
Diving conditions in Madagascar are excellent all year round, except when approaching a Cyclone/tropical storm. Visibility is generally over 30 meters, with a few exceptions when there is a lot of algae. The algae reduce the visibility, but the pelagic creatures come close to the divers!
Furthermore, the water temperature varies between 25°C and 32°C. Also, most of the most beautiful dive sites in Madagascar have very few or no ocean currents.
Snorkeling and fishing in Madagascar
Madagascar offers not only an incredible opportunity for diving, but also for snorkeling. You can snorkel from many of the country's beaches, as the reefs along the coasts of the islands are shallow.
Underwater fauna: fish and corals
Madagascar is a typical destination in the Indian Ocean and benefits from a great biodiversity. There are 34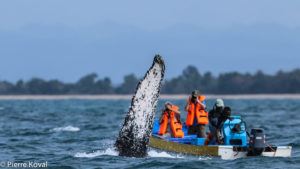 different species of whales and dolphins and 5 species of sea turtles. In addition, there are about 56 species of sharks around the islands. Finally, there are 300 different species of hard corals as well as many species of soft corals, which are home to about 1300 species of fish!
Diving safety
If you plan to travel to Madagascar, I advise you to invest in a good Travel insurance to invest, which also covers diving. You never know what can happen, and a good insurance policy can get you out of difficult situations. I recommend this travel insurance because it offers worldwide coverage and covers many high-risk sports like diving.