Andringitra: Discover the paradise of hikers.
The province Fianarantsoa holds many wonders. In the region of Haute Matsiatra, the predominance of the Andringitra massif extends for about sixty kilometers. This area is considered one of the most beautiful landscapes of the red island of Madagascar For hikers or trekking lovers, this massif remains an idyllic destination.
A rich ecosystem
Andringitra offers an incomparable biodiversity, in fact, an atypical ecosystem governs its flora. The entire terrestrial biotope is divided into three categories: Lowland Tropical Forest, Mountain Forest and Alpine Vegetation. From this point of view, the massif is the refuge for many endemic species.
Andringitra also means "where there are stunted plants". It bears its name well. In fact, the vegetation of the high mountains is called mosaic. Forests can provide habitat for other Plant species such as orchids, aloes, epiphytic plants, tree ferns, palms, pachypods and bamboos. For birdwatchers, Andringitra has something to offer that even spoiled Ornithologists satisfies. The massif lists about a hundred species of birds such as the vanga, the bulbul of Madagascar and many others. Reptiles, amphibians and all kinds of mammals inhabit the massif.
What can you do in Andringitra?
Pic Boby, the Tsaranoro Mountains and Andringitra National Park are the main attractions of this region.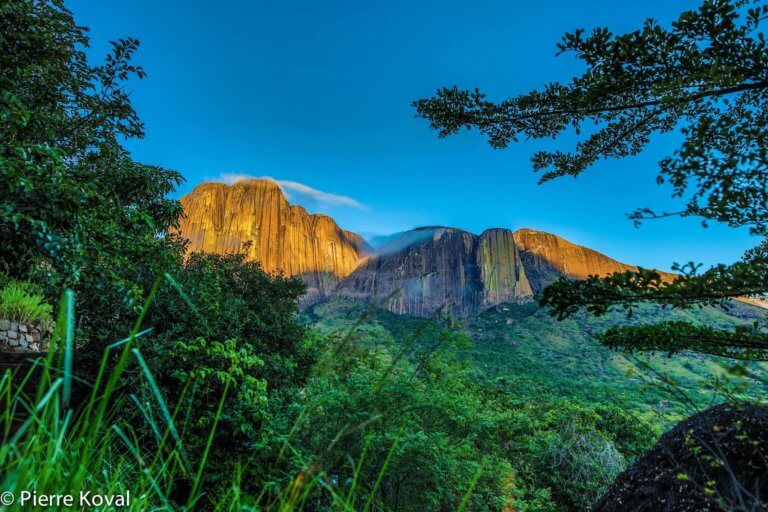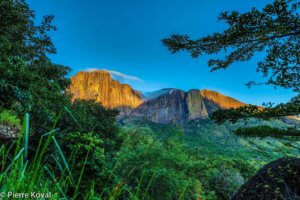 Trekking is the main activity of this mountainous part of Madagascar. In addition, trekking is an excellent way to explore Pic Boby and visit the park. In addition to the natural wealth, this park has become a world-renowned attraction point for free climbing and, of course, for hiking enthusiasts.
Paragliding is very impressive in the Tsaranoro mountain range.
In addition, the nature reserve is home to many local legends: it is possible to discover a sacred forest accompanied by a guide. However, it is customary not to pick plants. This prohibition also applies to surrounding lakes and waterfalls. To make your stay in Madagascar unforgettable, a visit to the park is ideal to enrich your culture.