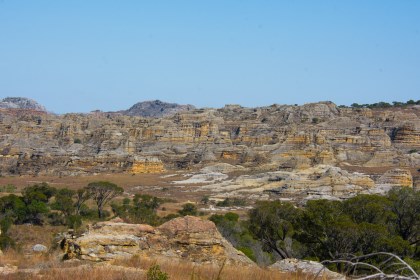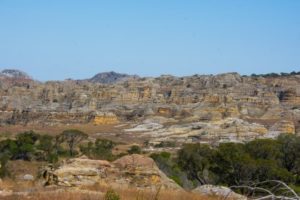 Place of stone wonders
When it comes to the most famous and varied national parks on the island of Madagascar, the Isalo National Park not be missing in the listing. There are many words that describe this unique park: Place of stone wonders, garden of colors, wonderland of dreams - all these descriptions emphatically show what a tremendous effect the park, together with its landscapes and inhabitants, has on its visitors. Accordingly, it is not surprising that every year thousands of people make their way here. Nevertheless, the area with more than 81,000 hectares large enough to enjoy a little privacy as well. We also offer numerous different trips and tours that have the Isalo National Park with all its fascinating facets integrated as a fixed point in the planning. These include for example our Tours via the RN 7. On the stage from Ambalavao to Isalo or from Isalo to Tulear you have enough time to discover the national park at your own pace. And also on our individual tours from Antananarivo to Tulear on a 19-day tour you will enjoy a side trip to this impressive national park. What exactly you can expect there, read below.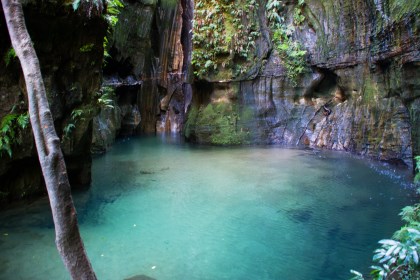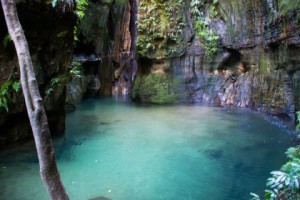 Impressions and information about Isalo National Park
The Isalo National Park has already been in the 1960s designated as such and since then has been under a comprehensive protection. The park is strictly speaking a Table mountainswhich in the course of many millennia has pushed its way up out of the Jurassic Sea. Now multicolored sediment layers lie in the bright daylight and let their fascinating and mysterious play of colors shine in the sun. Seen from far away, Isalo National Park may at first seem somewhat rugged and monotonous. The mountain range, which you will first approach on foot because the roads to the entrance of the park are not passable for cars, initially looms quite forbiddingly in the distance, but as soon as you have dared the ascent on foot, the first cliffs will reveal themselves to you. the true wonders and fascinating magical moments in Isalo National Park reveal. With a little imagination, the cliffs suddenly take on exciting shapes and resemble turtles or the heads of crocodiles. After a short time you will reach the first canyons and valleys. What looked like a rather inhospitable and sometimes even quite barren landscape just a few minutes ago suddenly turns into a lush green and bursting with vitality nature. Crystal clear streams and rivers cross the majestic landscapeBlue ponds with clear, inviting water and tropical palms and other plants provide unforgettable impressions. Also numerous animals such as lemurs feel right at home here and will certainly meet you on your tours one or the other time.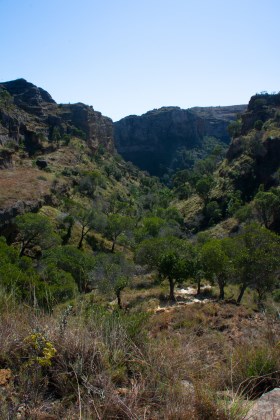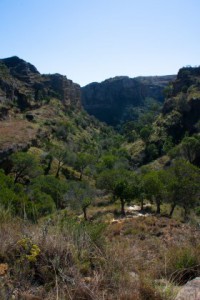 Special sights in Isalo National Park
If you use the Beauty of Isalo National Park in its entirety, or at least approximately, then you should plan at least a 2-day tour. Take a look at the Boucle de la Crête, a particularly steep cliff that rises above the plain of Horombe. Enjoy the breathtaking panorama that awaits you here before continuing to the enchanted gorge of Namaza where you can observe the lively and highly endangered calicoes on the banks of the river. The Sakalava and Bara burial sites also offer all sorts of exciting as well as excellent material for exciting and extraordinary vacation photos. If you want to enjoy the magical effect of Isalo National Park during your Trip to Madagascar do not want to miss, you should either take into account our tours in the region or, if you wish, request a completely independent offer from us. We can take care directly on the spot that your Madagascar vacation becomes a particularly positive and unforgettable adventure. You just have to contact us.
More on the topic can be found at this Link