The Masoala Peninsula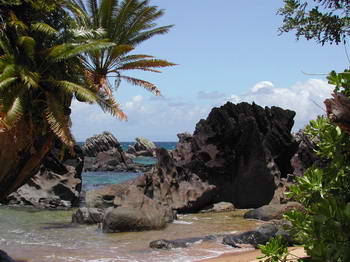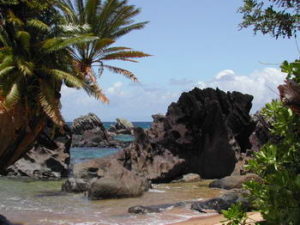 Experience Madagascar's untouched nature
The Masoala Peninsula on the east coast of Madagascar offers you the unique opportunity to escape from your average everyday life in a very special way and in your Madagascar vacation a piece of truly untouched and original nature to get to know. There is hardly any other place in Madagascar where you can experience the almost indescribable diversity of species and the uniqueness of the Flora and fauna of this island so vividly and unadulteratedly as on the Masoala Peninsula. For Nature lover, adventurers and all those who long for an extraordinary experience of nature, all trips to this area are accordingly an absolute Must for a vacation in Madagascar. The peninsula Masoala on Madagascar was already years ago declared a World Heritage Site by UNESCO and hosts not only some of the most extraordinary and rare animals of this world, but is the seat of one of the deepest and most untouched jungle areas of the entire island of Madagascar. However, when you travel to Masoala Peninsula, you can expect various adventures not only in the actual jungle. Also the Peninsula coastal region has all kinds of things to offer: For example, you can catch a glimpse of the famous manatees, the dugongs. It only gets more exciting in the months between July and September when the humpback whales with their calves pass in front of the coast of the peninsula. - A spectacle that attracts numerous tourists from all over the world every year. Nevertheless, the Masoala peninsula is by no means overrun by tourists: At numerous corners in the area, you can get an impressive glimpse into the remarkably untouched nature of this region throw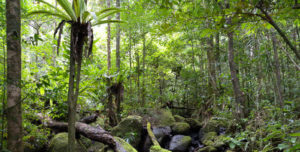 Individual travel planning with comfort and style
NEW arrival and departure with private charter flight
Travels to Madagascar and especially to the Masoala Peninsula can be found in our program for some time now, because we have specialized in unique and extraordinary individual tours in Madagascar specialized. But this in no way means that you necessarily have to backpack on the peninsula and do without any comfort. On the contrary, after a quite pleasant Travel by plane to Maroantsetra we first continue with a fast motorboat to the coast of the peninsula. This is still the fastest and easiest way to get to the Masoala peninsula because of the unspoiled nature on the peninsula. After traveling the 50 kilometer route, you will arrive at a coastal town that has comfortable upscale accommodation ready for you. Here you can stay for your Vacation in Madagascar or on the peninsula Masoala Set up your quarters and always recover after the eventful days and recharge your batteries for the day ahead.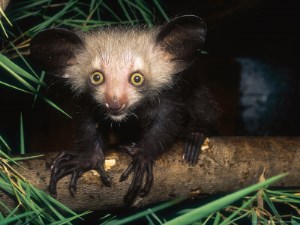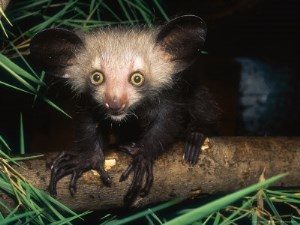 The nature on the peninsula with the fascinating creatures and forest dwellers is not the only highlight on Masoala. Visit for example the Special Reserve Nosy Mangabe, an island that once served as an important pirate hideout. Even today, numerous messages carved in stone can be read there, which were used by the seafarers of the time like a kind of "post office". Also various other historical sightsThe remains of the pirate palace of Matthew James can be marveled at in the surrounding area. However you choose to spend your vacation in Madagascar or your trip to the Masoala Peninsula is up to you and your imagination. To inspire you and to give you an insight into the countless possibilities, we have on the following pages a few impressive tours and suggestions for individual travel compiled. As always, you can book these directly with us or additionally individualize them together with us according to your ideas. We are looking forward to welcoming you as guests on Madagascar and to welcoming you on the Masoala Peninsula.
All packages with Masoala Forest Lodge include full board, activities, national park fees, guides and transfers. The flights are private
Charter flights that fly on time every Wednesday and Sunday.